Support NRA Shooting Illustrated
DONATE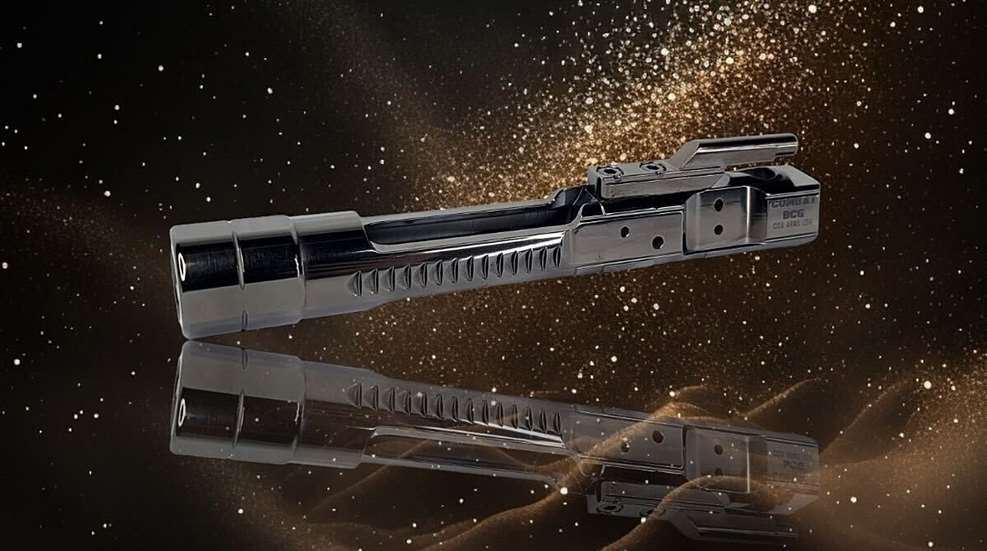 San Tan Valley, AZ-based Cox Arms USA is releasing a new Combat Bolt Carrier Group. On any AR-15 pattern firearm, the bolt carrier group is responsible for the loading, firing and extraction of ammunition. A bolt carrier group has four main parts, the carrier, the bolt, the firing pin, and the bolt cam pin. As such, a properly made bolt carrier group with quality components is crucial for dependable reliability within the direct impingement AR-15 gas system.
Michael Cox, the owner of Cox Arms USA calls their new Combat Bolt Carrier Group "the balanced carrier."
"These carriers are made from 8620 hardened steel, with fewer contact points and slightly more mass than standard mil-spec issued bolt carriers," he added. "The added mass aids in more lockup time allowing for more complete powder burn, less wear and tear on the internal components, and makes them more balanced and centered. This keeps everything running true in the upper receiver's bore which directly affects the accuracy and smoothness of the whole system."
Cox Arms Combat BCG Specifications:
Bolt is made from 9310 case hardened steel
Bolt is shot peened, magnetic particle inspected (MPI) and high pressure tested (HPT)
Proprietary pre-coat operations
All parts are micro polished
Electroless nickel plating on carrier and gas key
SP4 coating to reduce friction (not a lubricant substitute)
Sprinco Extra Power cryogenically treated extractor springs and Viton O-rings
Spring cryogenically treated ejection springs and gas rings
OCKS gas key screws for extra bite and solid staking–Rocksett and stakes
Lapped gas keys for flatness with carrier surface
Permatex Aviation Form-A-Gasket for leak free seal between the carrier and gas key
MSRP for the Combat Bolt Carrier Group is $289.99. For more information on this product or other items from Cox Arms USA, please visit coxarmsusa.com.