Support NRA Shooting Illustrated
DONATE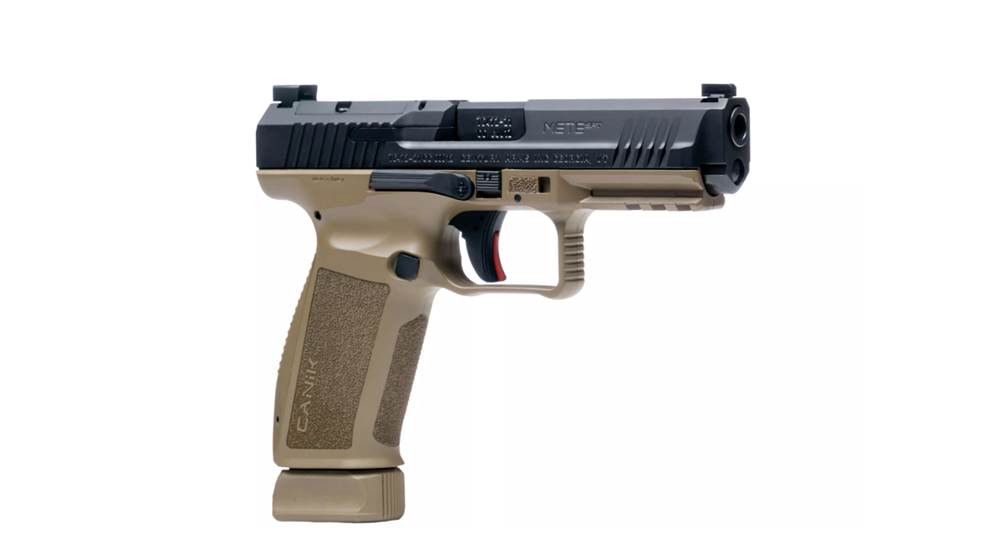 Canik firearms is rolling out the new Mete (pronounced Met-A) line of handguns. The Mete name pays homage to a legendary Turkish hero, and Canik built these pistols to live up to the reputation of their namesake. The Mete line builds off the success of Canik's TP series, and is based on consumer and engineering feedback for desired enhancements and functional improvements. The end result of this collaborative process is a gun that is based off of tireless testing and engineering advancement.
"The Canik Mete series is the result of taking the time to hear what the firearms community has asked for, figuring out how to incorporate these requests into our platform, and ultimately how to make the best sporting firearm for the price on the market today. The Mete truly is the evolution of superiority," said Canik U.S.A. marketing director Adam Ruonala.
The first two pistols being released in the Mete series are the Mete SFx and the Mete SFT. The externally, the changes are subtle but are easily recognizable when handling the firearm. There is an integrally flared magwell to allow for faster, more fluid reloads and extra support for your hand, as well as new aggressive texturing for increased stability.
The double undercut trigger guard secures the support hand on the firearm, and the low profile slide stop lever and angled rear sight edge help to prevent snags and smooth out your draw. The co-witnessing optics-ready slide cut accepts many different red dots such as the Trijicon RMRcc and other micro red dots. There is an ergonomically redesigned beavertail for comfortable shooting, and a holster fit-and-lock (HFL) system for retention in the holster.
The internal changes on the Mete series begins with easy in/out push pins which can be removed using slight pressure and the Canik punch. The internals in the Mete platforms are modular and can be completely disassembled and then reassembled with ease using only a Canik punch.
Each pistol comes standard with a hard case, magazine speed loader, magwell, an extra back strap, Canik punch and toolkit, cleaning kit, gun lock and manual. There is also two optics plates, a reversible IWB/OWB holster and one 18-round and one 20-round standard capacity magazine. In addition to this, many Canik accessories are interchangeable between the TP series and Mete series.
MSRP for the Mete SFT set is $519.99, and the SFx is $574.99. For more information about these pistols and other Canik products, please visit canikusa.com.