by
Shooting Illustrated Staff
posted on October 29, 2019
Support NRA Shooting Illustrated
DONATE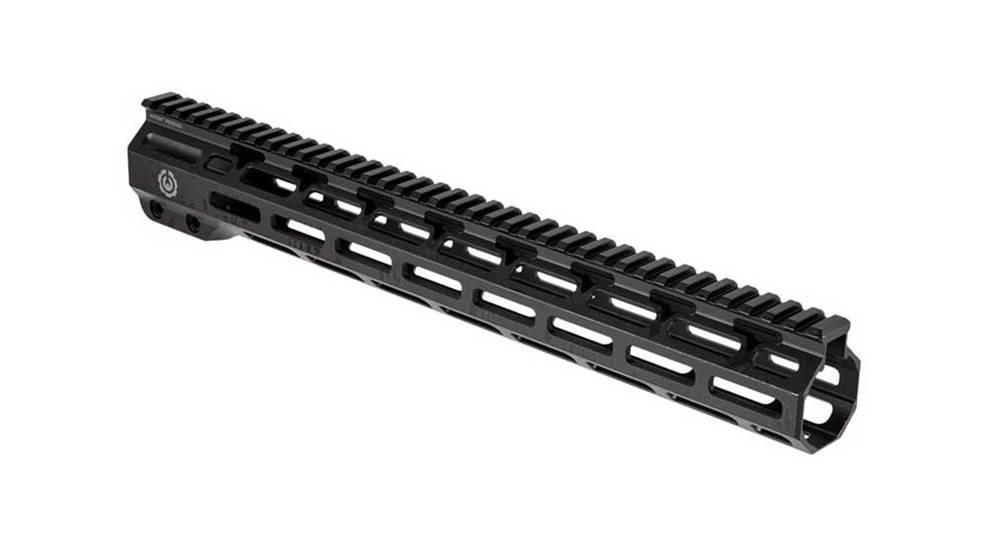 One of the reasons for the popularity of the AR-15 platform is the ease with which owners can swap out components to build the rifle they desire. However, swapping handguards is easier said than done in many cases. From proprietary hex keys to armorers blocks to timing issues, getting a handguard on your AR-pattern rifle or pistol can be a frustrating challenge. To help ease these issues, Brownells introduced its new line of Wrenchman AR-15 handguards, designed to provide customers with an easy-to-mount, free-float handguard at a price that's easy to handle.

The new handguards install onto your firearm with any commonly-available crescent wrench, and include a timing tool to ensure proper alignment, along with a barrel nut and hardware. The handguards are available in two different models: a standard Wrenchman model and a Precision model that locks the handguard down even tighter for to improve accuracy and precision.

"The Wrenchman Handguards were designed to be a rigid, simple to install setup at an affordable price point," said Brownells Director of Product Management Paul Levy. "The Precision model's elongated barrel nut provides an impressively rigid platform, without adding a ton of weight. "

The standard Wrenchman Handguard has a two-screw locking system that securely clamps the handguard into place on your receiver. The Wrenchman Precision Handguard has a 2.5-inch long barrel nut with three locking screws for maximum strength and rigidity for people who demand extra accuracy from their rifles.

All Wrenchman models offer a full-length Picatinny top rail, along with M-LOK mounting slots for adding other accessories.

Brownells Wrenchman Handguard standard models are available in 10.5-, 12.65- and 15-inch lengths, and the Wrenchman Precision Handguards can be had in 12.65- and 15-inch variants. Suggested retail pricing on the standard models ranges from $124.99 to $140.99, depending on the length selected, and the Precision models start at $145.99. For more information on the full line of Wrenchman Handguards, visit brownells.com.