by
Shooting Illustrated Staff
posted on March 9, 2022
Support NRA Shooting Illustrated
DONATE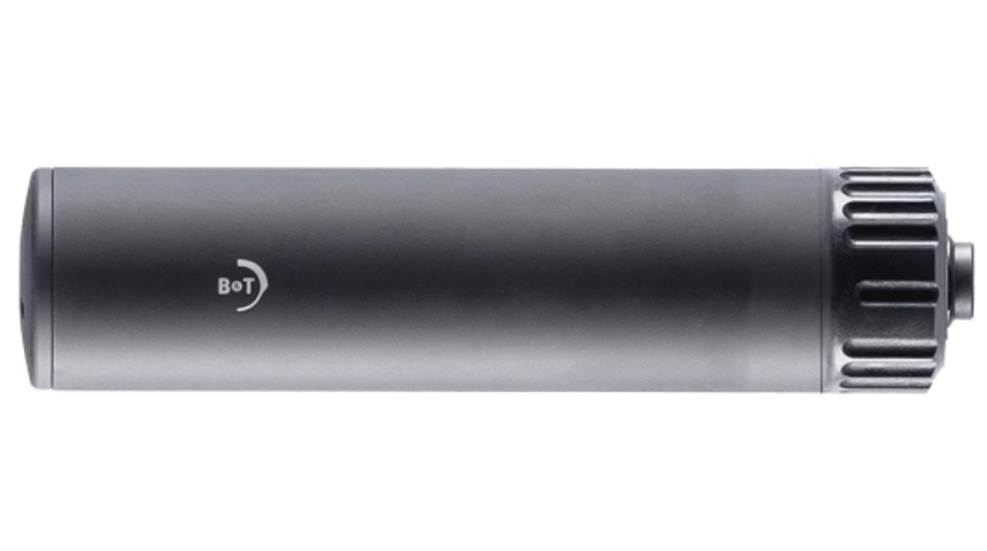 B&T USA's sound suppressors are world-renowned by professionals for their high quality construction and technologically advanced materials and design, as well as being rugged enough to withstand the harshest environmental conditions and high-tempo firing schedules imaginable. Their product line extends from .22-caliber suppressors for civilian sport shooting all the way to .50 BMG sniper suppressors used by tier one anti-terror teams. They also make specialized suppressors for light and medium caliber machine guns and have nearly 500 different models for platforms of all kinds.
The 5.7x28 mm cartridge has been gaining in popularity in recent years, thanks to it's small size and high performance. Guns such as the Five-SeveN from FN America have made the 5.x7x2 8mm cartridge well known and well respected in military circles and a popular choice for American gun owners.
Now B&T USA is releasing a new direct-thread 5.7x28 mm suppressor and match barrel kit that is specifically designed for the Five-seveN handgun. This new suppressor will be available through Arms Unlimited for sale to the appropriate agencies.
"With the recent resurgence in popularity of the 5.7x28mm cartridge, we're excited to introduce B&T's sound suppressor and barrel kit designed specifically to work with FN America's Five-seveN handgun" said Jon Scott, Vice President of Sales, B&T USA. "In order to make this project work, and uphold the quality B&T is known for, we partnered with Jarvis Inc. who custom made a high-quality, match-grade, 10x1mm threaded barrel to our specific specifications. This barrel and suppressor combination matches the look, feel and reliability of FN America's Five-seveN pistol, while extracting all the performance potential out of the gun and cartridge — all in a package that's a whole lot quieter."
For more information on the full line of B&T suppressors, please visit B&T USA.