by
Shooting Illustrated Staff
posted on December 29, 2021
Support NRA Shooting Illustrated
DONATE
The Federal Ammunition factory in Anoka, MN, is a 700,000-sq.-ft., state-of-the-art facility in which 1,400 employees produce millions of rounds of centerfire, rimfire and shotshell ammunition each day. The plant runs around the clock, seven days a week in an operation founder Charles L. Horn would never recognize. He was, after all, only shopping for machines to make paper tubes in 1922 when he stumbled across a closed company too promising to ignore.
Harry and Lewis Sherman brought a wealth of knowledge and experience when they moved to Minnesota to open the Federal Cartridge and Machine Company on Sept. 15, 1916. By the time construction on the 31-acre plot in Anoka was complete, however, World War I was winding down and military orders for shotshells were scarce.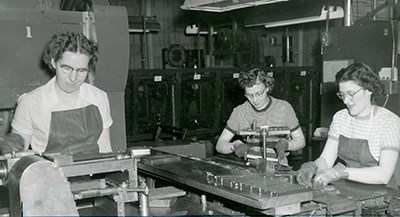 A few 12-gauge shotshells trickled out of the factory, but by 1920, the firm closed. Two years later Horn—whose shot- and steel-ball-producing company needed equipment—decided to resurrect the company rather than simply purchase idled machinery. In 1922, the new Federal Cartridge Corporation formed and was soon producing shotshells.
Sales boomed and by 1924 the company expanded into rimfire production. The same year Federal acquired American Cartridge Company in Kansas City, MO. Its operations were moved to Anoka, MN, and the line ultimately became the beloved American Eagle ammunition brand available to this day.  
What began as a small company employing seven in 1922, grew to a staff of 500 by 1930. Soon Federal was producing branded shotshells for some of the nation's biggest retailers, including Sears & Roebuck and Montgomery Ward.
The United States entered World War II in 1941 and Federal secured an $87 million contract to build and operate the Twin Cities Ordnance Plant (TCOP) in New Brighton, MN—10 miles outside Anoka. Staff was dispatched to Frankford Arsenal in Philadelphia, PA, to learn to manufacture centerfire rifle ammunition and the expertise in producing .30-, .45- and .50-caliber (and eventually both 5.56 and 7.62 NATO) ammunition for the military proved to be a valuable asset as the company entered commercial cartridge production.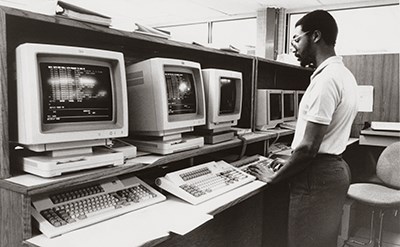 Following the war, Horn diversified production at Federal, heightened the company's focus on worker safety and later launched conservation campaigns. In 1951, Federal began offering centerfire primers for reloaders. Along the way the company pioneered the fast and easy way to determine the gauge of a shotshell—by color—in 1960.
Today, Federal is part of Vista Outdoor, an outdoor sports and recreation corporation that also owns Remington Ammunition, Hevi-Shot, CCI, Speer, Independence, Alliant Powder and more. All of the ammo brands are run by Ammunition President Jason Vanderbrink. "We don't just buy parts and put them together, or have other companies load stuff for us," he said. "We do it all on site, and every day our manufacturing facilities consume tons of plastic beads, lead, brass strips, copper, steel and chemicals."