by
posted on January 18, 2022
Support NRA Shooting Illustrated
DONATE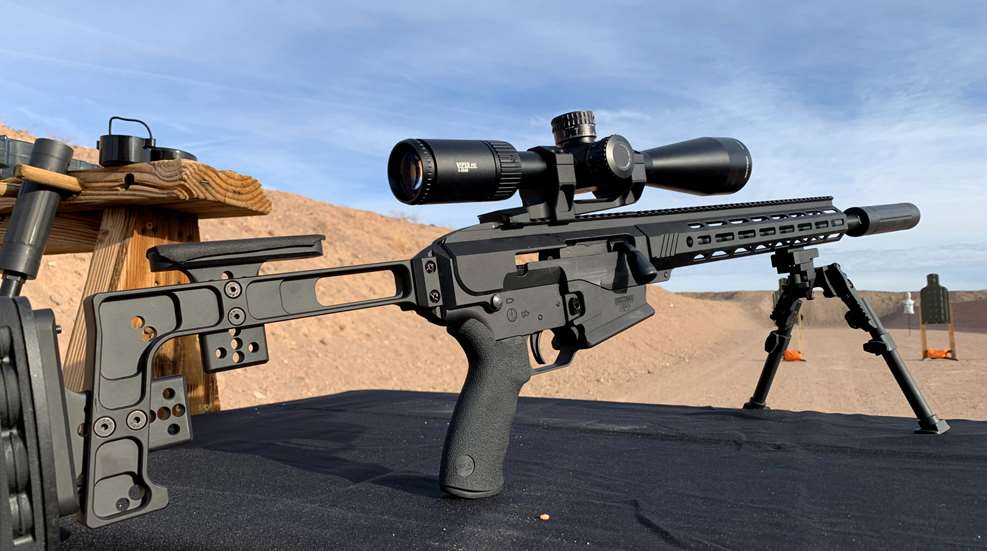 While SHOT Show 2022 is just getting underway today, yesterday was the Industry Day at the Range, where companies have the opportunity to present new items for range time. We had a chance to take part in the Industry Day at the Range, and here are five things that caught our attention.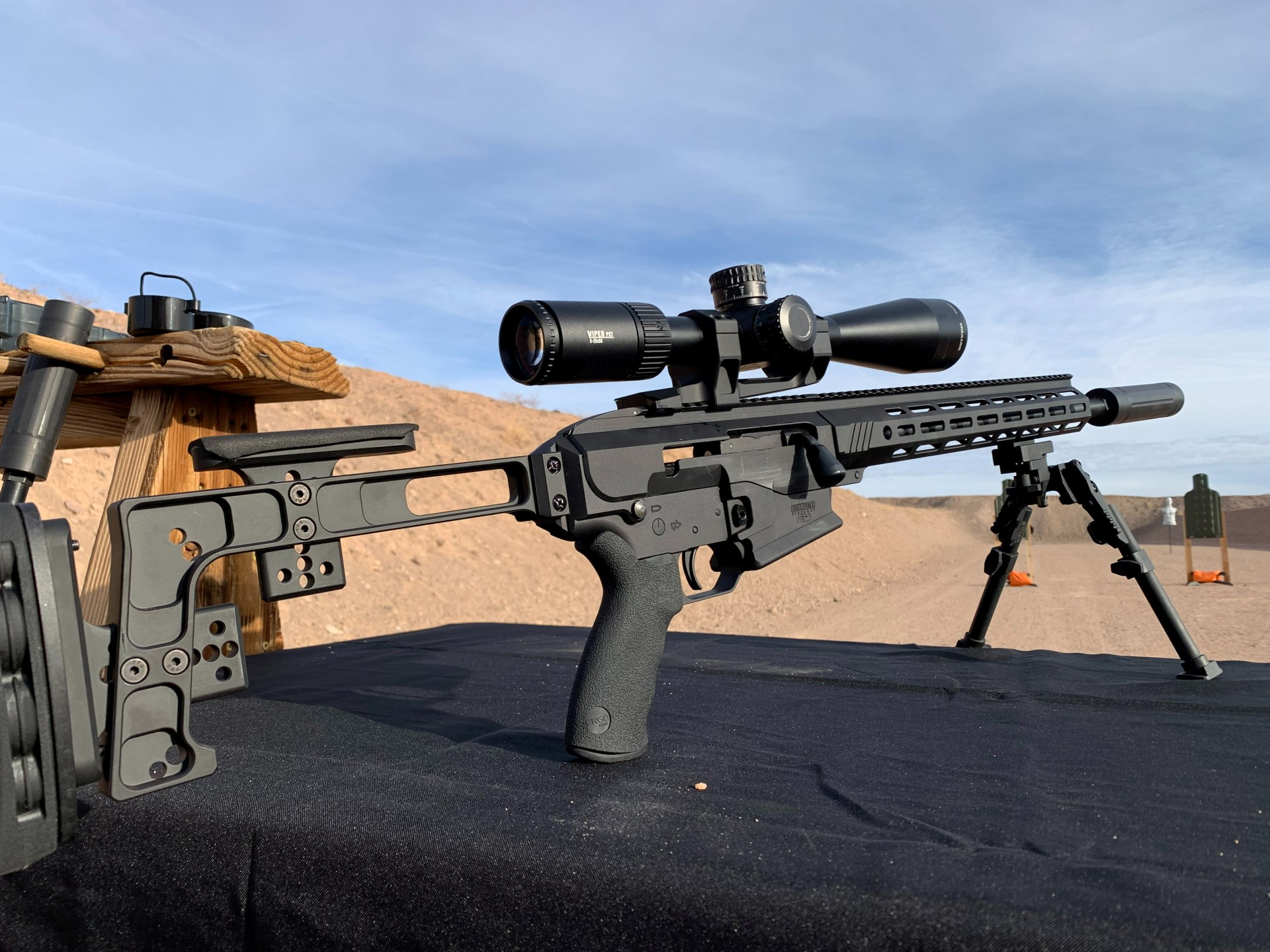 Bushmaster BA-30. A quick look at the Bushmaster BA-30 rifle and you might think it's just another AR-10, right? Look closer. That's not a semi-automatic, that's a straight-pull, bolt-action rifle. Not only does this mean that there's less touching the barrel to potentially rob accuracy, but also that it makes the BA-30 more attainable for folks in less-than-2A-friendly areas. The commonality with the AR platform means that a number of parts will readily interchange. MSRP: $1,799.99.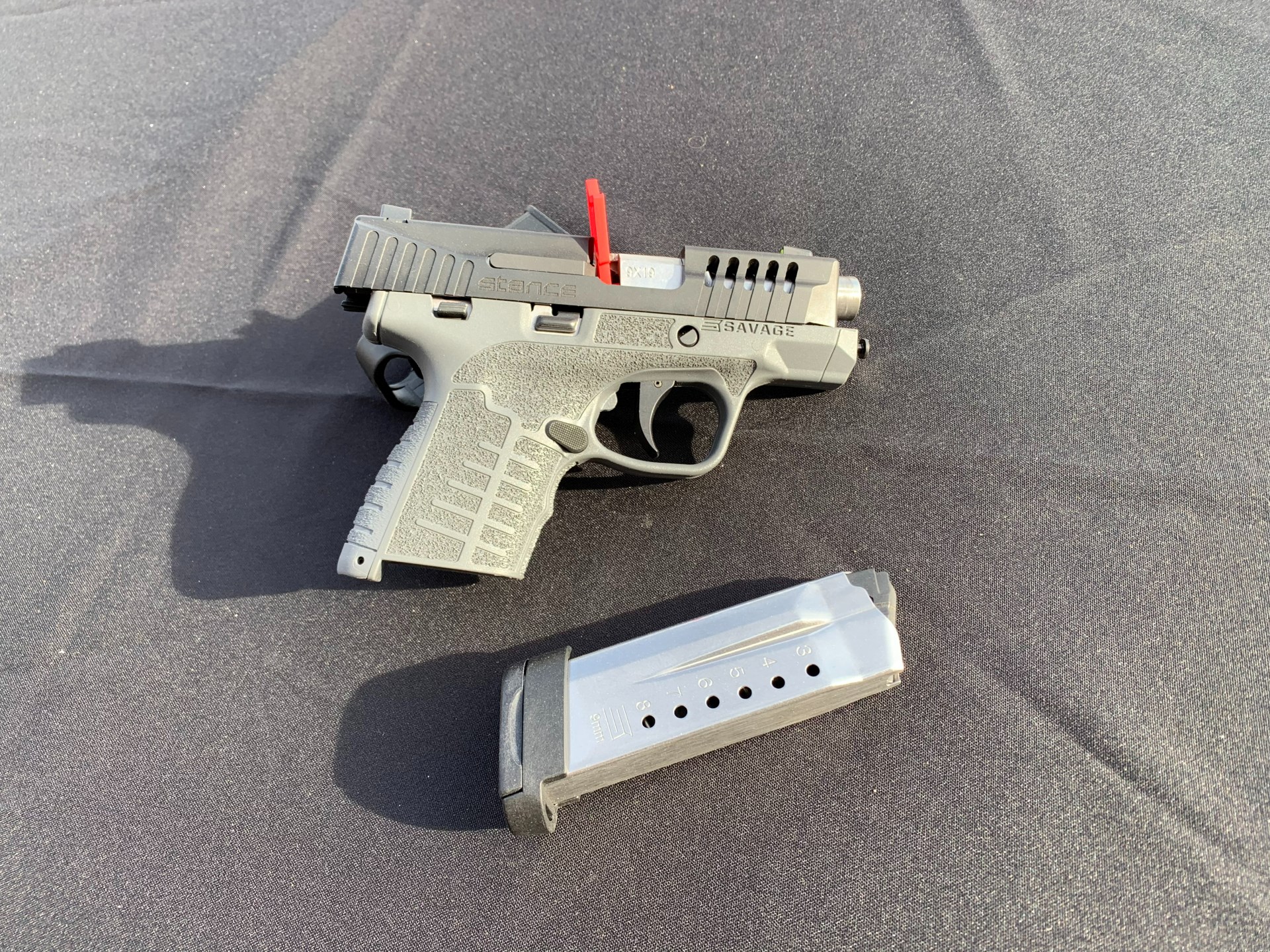 Savage Stance. We couldn't resist getting some time with the new Savage semi-automatic 9 mm pistol. I mean, heck, it's been, what, over a century since the last Savage handgun, right? Designed with the concealed-carry market in mind, the Stance has aggressive grip texturing, interchangeable backstraps, ambidextrous slide catch and magazine release, a beveled slide for easier holster and numerous other thoughtful touches. More options are always a good thing, and it's interesting indeed to see Savage back in the handgun game. MSRP: $479.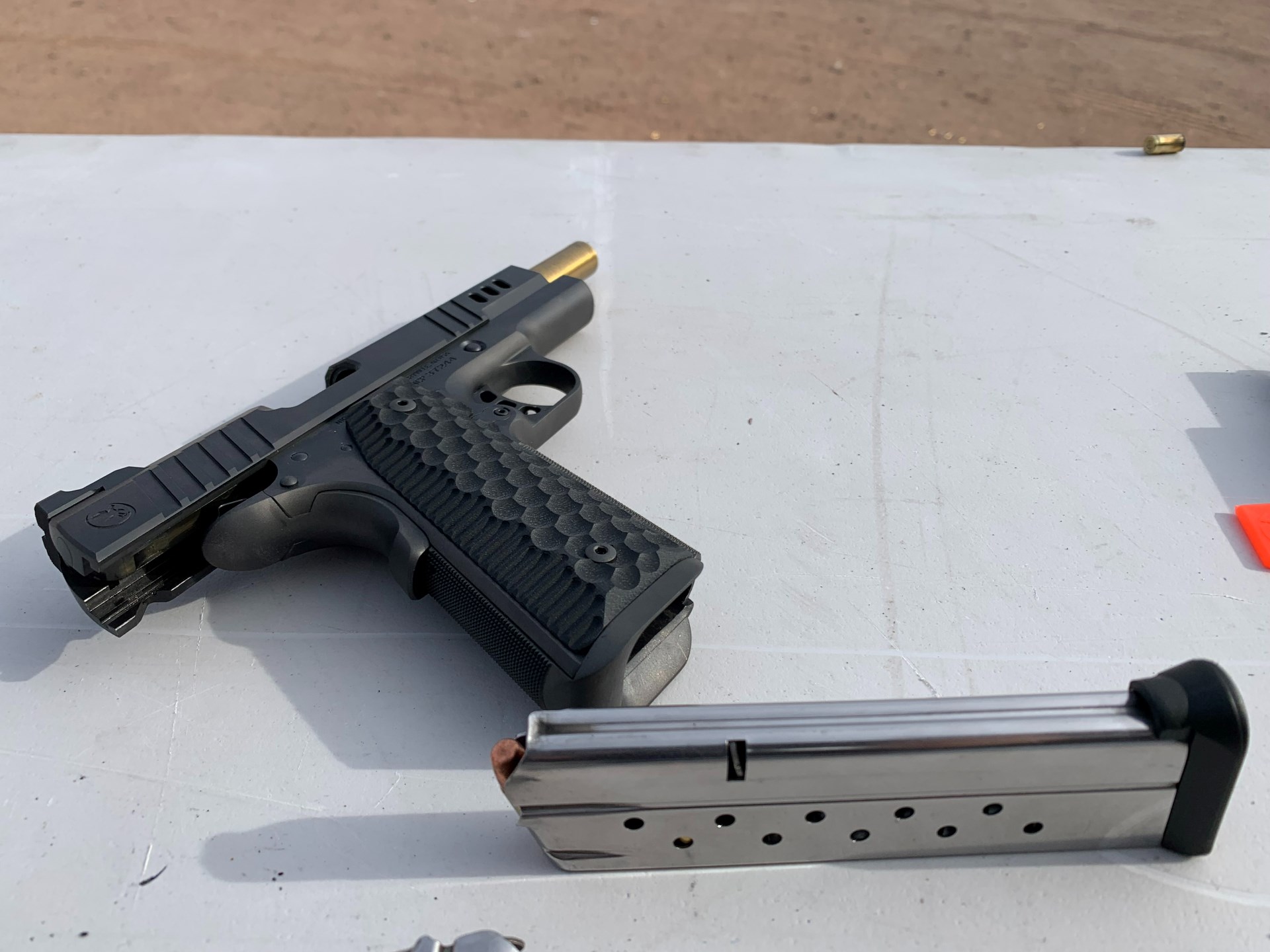 Nighthawk Custom President 1911 in 30 Super Carry. We covered the 30 Super Carry, and the Nighthawk Custom President 1911 built for its launch, in previous posts here on Shooting Illustrated. Industry Day at the Range was the first chance I had to actually shoot the Nighthawk, and in a nutshell, it is astonishing. I've shot a few Nighthawk pistols in 9 mm and .45 ACP and found them to be ridiculously accurate and reliable, but the 30 Super Carry brings it to another level. With the substantial weight of the Nighthawk, it felt like a .22 Mag. and was supremely controllable. MSRP: $4,599.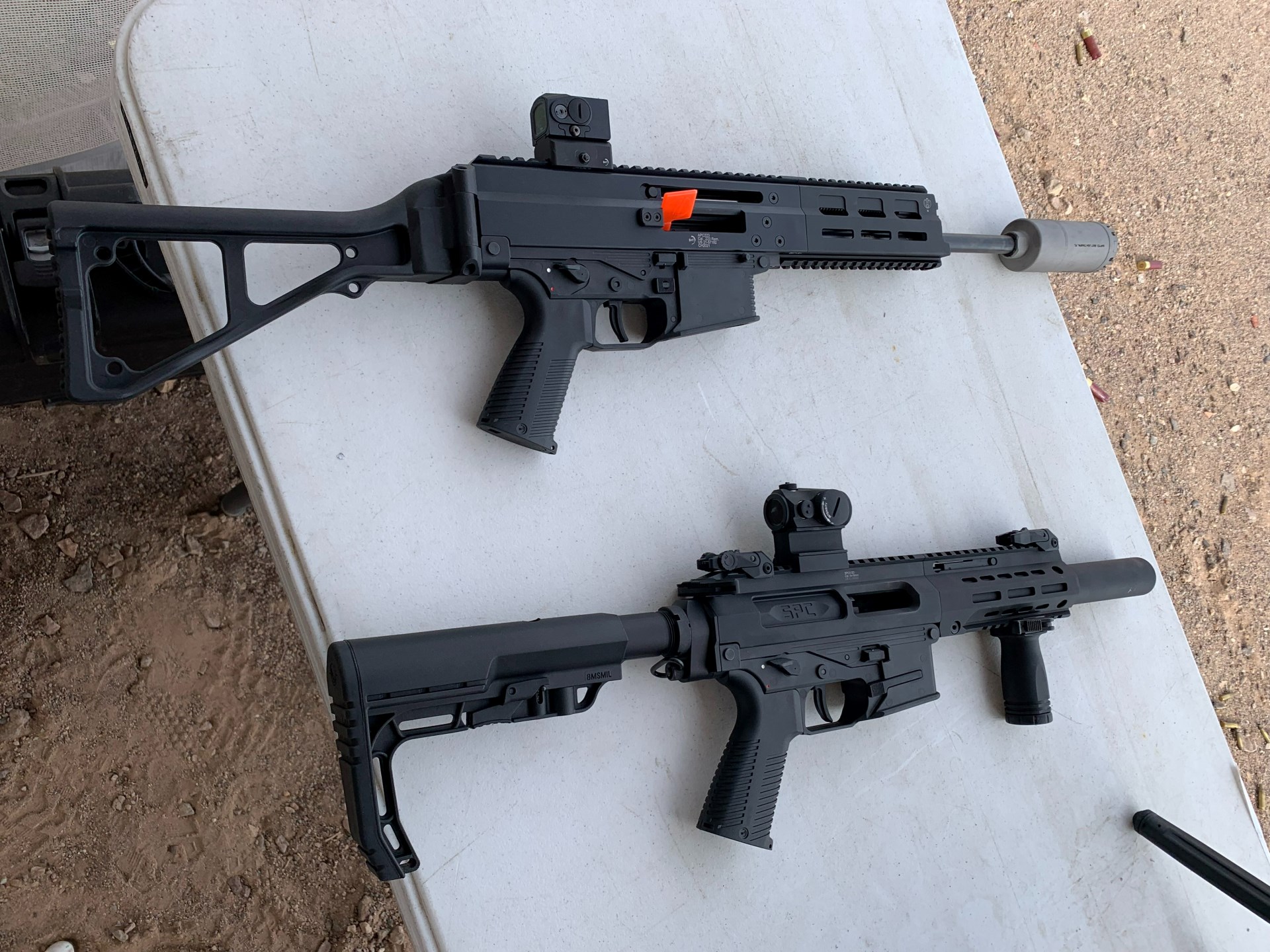 B&T Suppressors. The folks at B&T USA have been manufacturing suppressors for the European market for quite some time now, and have recently started building these suppressors here in the U.S. to enable the company to tap into the U.S. market. With a wide variety of attachment options (including QD mounts and quick-attach options for HK tri-lug mounts), these suppressors are built to the same high quality as their European counterparts, at prices comparable to other U.S.-made brands. MSRPs start as low as $749.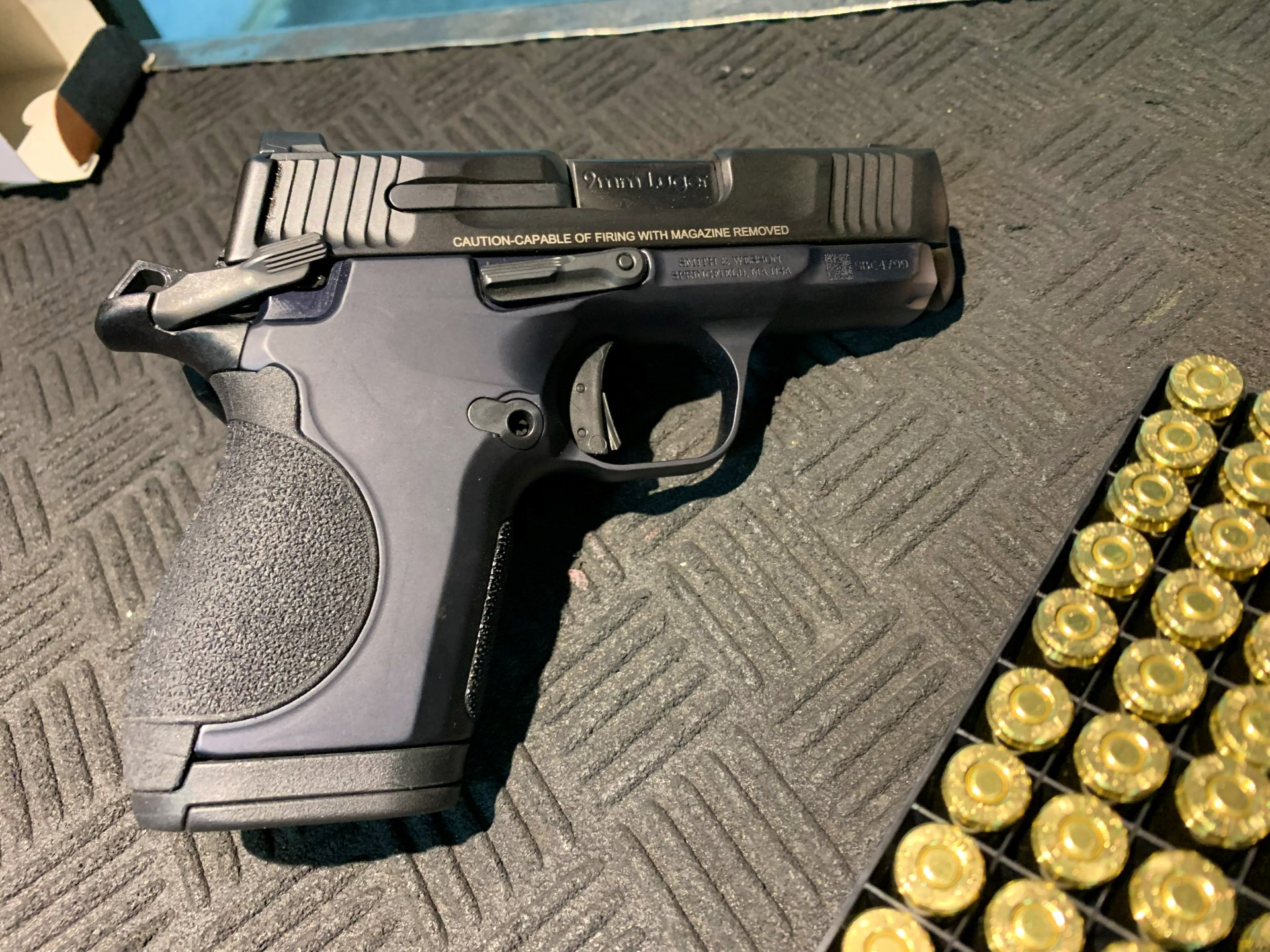 Smith & Wesson CSX 9 mm. In a world filled with polymer-frame, striker-fired handguns, Smith & Wesson unveiled… an aluminum-frame, hammer-fired single-action pistol? Yeah, I thought it was an odd angle for the company to take—right up until I shot the CSX. First off, this gun is tiny. I mean, Shield tiny. Literally. The CSX is 0.02 inch wider than the Shield, and I suspect that's only because of the ambidextrous safety. Second, the trigger is really, exceptionally good. Even though the CSX is small, it shoots quite well indeed. And lastly, while I thought the smooth aluminum that makes up more than half the grip would make it slippery in the hand, it's not; it stays anchored even under recoil and is extremely pleasant to shoot. MSRP: $609.
Stay tuned for more Editor's Picks as we walk the floors of SHOT Show 2022!