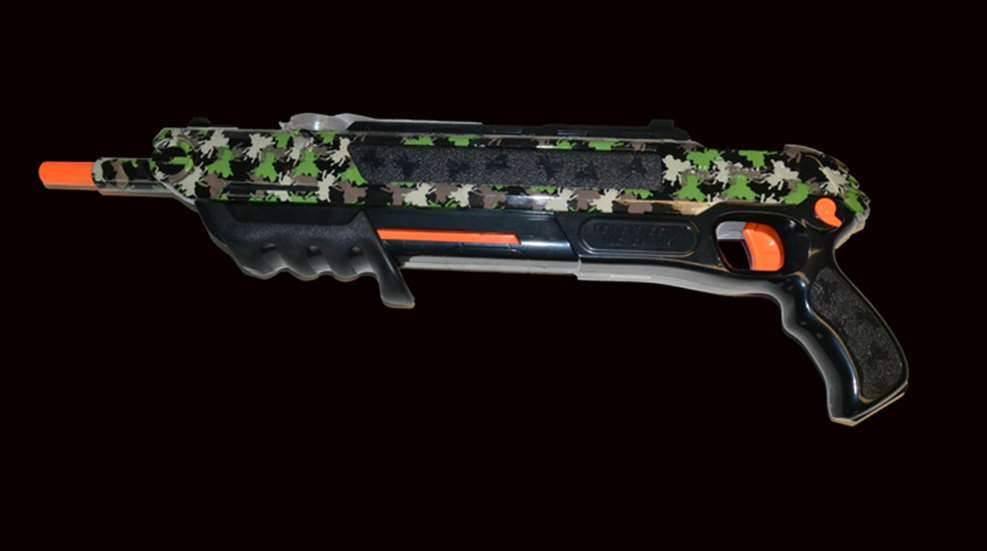 We carry firearms for self-defense and hope we never have to use them. The
Bug-a-Salt
, though, is one of those items that we look forward to using.
Using a pump-action similar to many of the shotguns we've reviewed over the years, the Bug-A-Salt 2.0 loads through the top and is charged with a single pump of the handle. Working the action causes the rear sight to pop up into place, alerting you that the Bug-a-Salt is ready for duty. Take off the safety (of course it has a safety!) and you are ready to rid the world of one more flying pest.
This particular iteration contains what the company calls a "Camofly" pattern, for obvious reasons. This is the second version of the Bug-a-Salt pest remover, which uses less salt than the original version with the same insect-killing power. The company even sells a jar of maggots you can hatch into live-action targets.
MSRP: $44.95. Happy hunting!