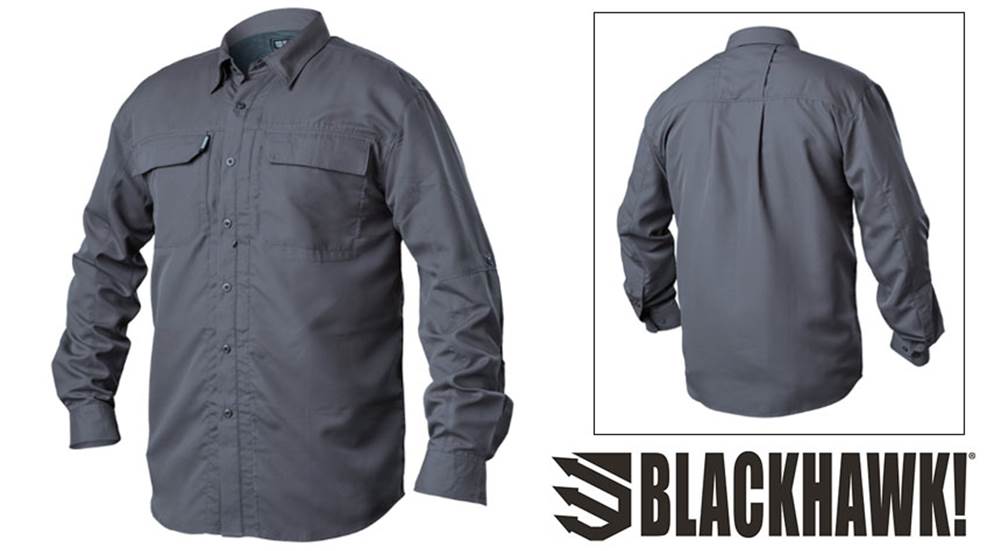 The Blackhawk Tac Convertible Shirt is made of durable and lightweight ripstop fabric and comes permeated with Teflon Shield+. This renders the shirt nigh impervious to oil, water and other common stains. Additionally, the Tac Convertible shirt features a vented back panel for excellent breathability. It utilizes a snap placket to grant access to your concealed firearm.
Features include 100 percent polyester ripstop construction, a breakaway snap placket for rapid presentation and roll-up sleeves with button tab. Additional comfort is provided via the vented back panel, which allows excellent air flow in the warmer months, and should the weather prove soggy, Teflon Shield+ protection will keep you dry.
MSRP: $74.99 to $79.99. Sizes vary from small to XXXX-Large. Colors include slate (shown), Admiral Blue and Fatigue.