by
Shooting Illustrated Staff
posted on October 16, 2015
Support NRA Shooting Illustrated
DONATE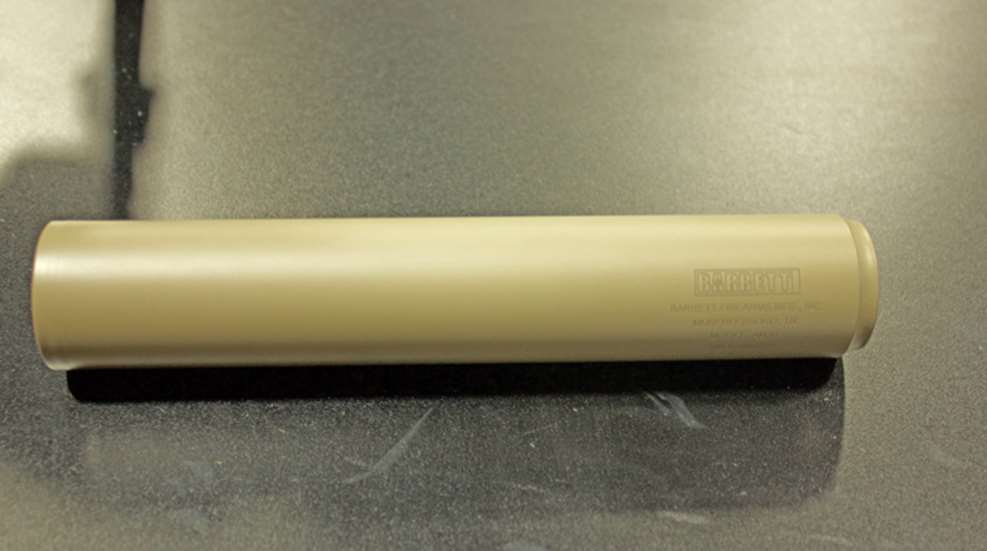 Walking the floor at the 2015 Annual Meeting for the Association for the U.S. Army (AUSA) earlier this week, something caught our attention. Now, as AUSA comprises companies like General Dynamics (who manufacture tanks) and Sikorsky/Bell (helicopters) as well as ATK (rockets) and other exotic arms we can't own, in order to really catch attention something has to really stand out.
Like hearing that Barrett, the folks whose name is pretty much synonymous with the semi-auto .50 BMG rifle, is getting into the suppressor business. Yeah, that got our attention.
Unveiled at AUSA were two of the company's newest suppressor offerings, the AM30 and AM338. Designed with .30- and .338-caliber in mind, these titanium-alloy suppressors are offered either as direct-thread options or with a proprietary Barrett-designed and produced muzzle brake.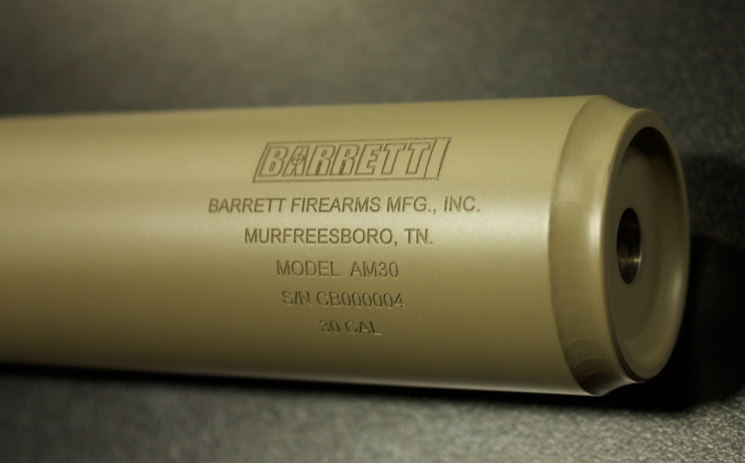 The AM30 is 8.3 inches long and 1.5 inches in diameter, and weighs 1.45 pounds. The AM338 is 9.9 inches long and 1.75 inches in diameter, with the same weight. The AM30 offers a noise reduction (NR) rating of 25-30 dB, while the AM338 has an NR of 23-28. 
No MSRP was given yet (the official launch will be happening at the National Association of Sporting Goods Wholesalers meeting next month), but these suppressors will be available in black, natural and flat dark earth.