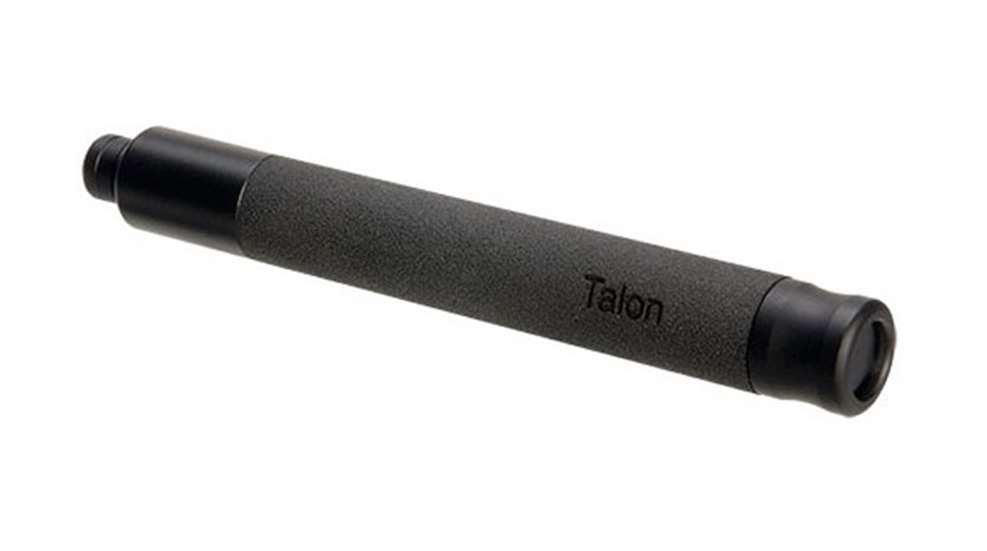 Armament Systems and Procedures (ASP) continues its tradition of innovation by expanding its line of Concealable Batons with the new Protector 21, Agent 40 and Agent 50. These discreet and lightweight batons are ideal for administrators, plainclothes investigators, undercover officers and every-day carry.
The lightweight Agent and Protector Series incorporate a black chrome plated 4130 striking surface. The 7075 T6 aluminum middle shaft and handle are forged to shape and then precision machined.
The Agent Baton features a Disc Loc locking system identical to the Talon Baton. The Agent is expanded by sharply flicking the baton straight up or down. It can also be expanded by pulling the carbon steel overmolded tip. As with all ASP Disc Loc Batons, the Agent is retracted with a simple push of the cap.
Clip-On Protector 01The Protector 21 joins the P12 and P16 Friction Loc Baton Series. The Protector Baton is expanded by sharply flicking the baton straight up or down and retracted by striking the tip downward on a hard surface.
The handle of the Agent and Protector Batons contain cross check knurling with spiral micro grooves that result in a smooth, secure grip without causing abrasion.
An ASP Nexus Clip is included with each Agent or Protector Baton. It is removable and can be repositioned every half inch along the length of the handle to enhance concealment or ease of presentation. Batons can be carried tip up or down. The small retracted size makes the baton easily concealable inside a pocket, purse or waistband.
Whatever the activity, the Agent and Protector Batons by ASP are easily carried and rapidly presented. A constant companion for control and defense.
Protector Batons are available in 12, 16 or 21 inch. Agent Batons are available in 40 or 50 cm lengths.