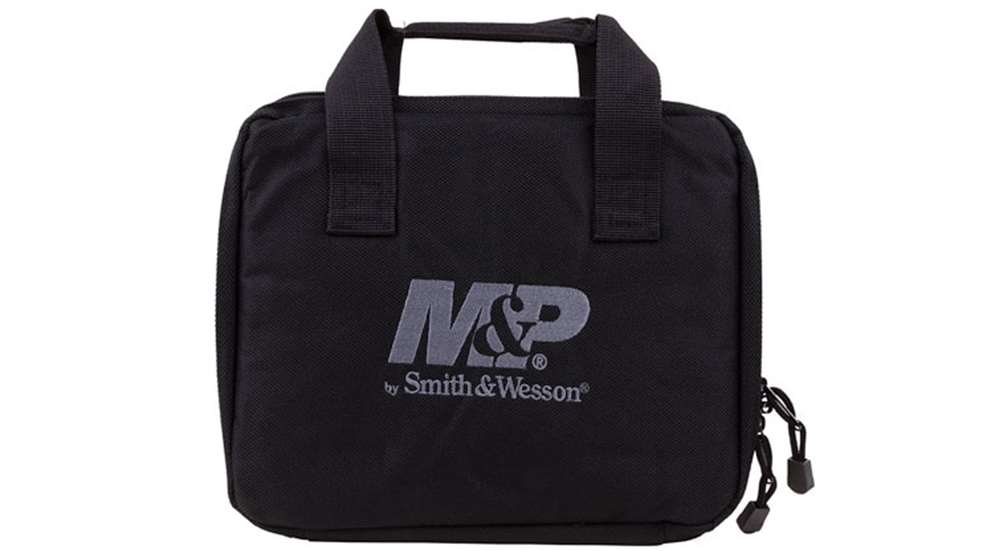 When making a quick trip to the range, a compact, padded case that holds your pistol securely along with spare magazines is a good thing to have.
Allen Company's M&P-branded single pistol case offers a separate, zippered pocket with padding on both sides for your pistol and five elastic straps for spare magazines. Constructed of 1200 denier nylon and containing lockable zippers, it will keep your pistol free from damage and the casual prying eye.
With a 12X10 inch internal compartment, most full-size handguns will fit inside this case. Fans of long-barreled Smith & Wesson revolvers or super-sized semi-automatics might want to take careful measurements, but government model 1911s, full-size Glocks and most other duty-size handguns will fit with plenty of room to spare.
MSRP: $18.99