by
Evan Brune, Associate Editor, Shooting Illustrated
posted on May 7, 2018
Support NRA Shooting Illustrated
DONATE
Within the last year, the traditional shotgun seems to have been left in the dust, thanks to an incredible array of new models and industry innovations that took this time-tested platform to new heights. While SHOT Show 2018 saw the launch of many new models,
as seen in our roundup from the show
, manufacturers continue to add innovative and affordable platforms, giving consumers more options than ever before. Here are five new models you may not have seen before: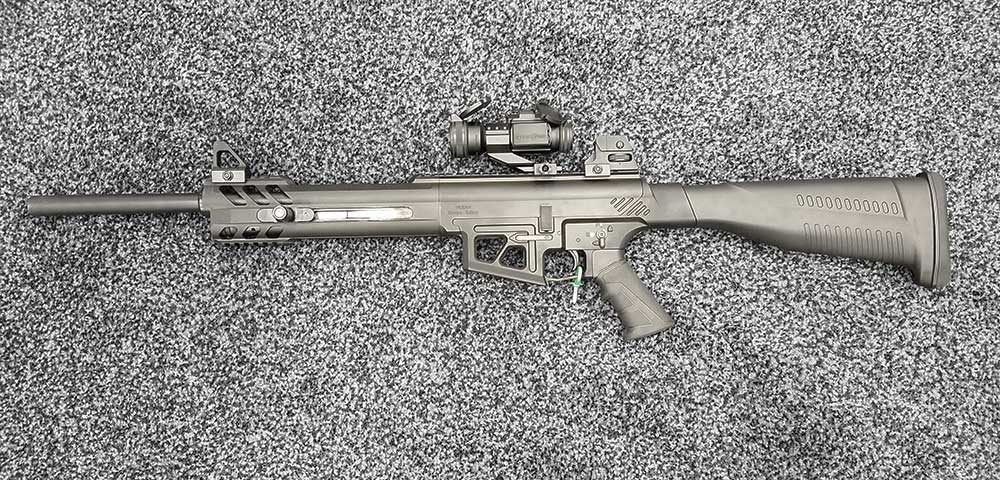 1. EAA MKA 1919 SA ($890)
Produced in Turkey by Husan,
EAA Corp.
is importing an all-new model based on its popular MKA 1919 platform. This all-new model is built specifically for use by 3-gun competitors and feeds from the same box magazines as the initial MKA 1919 shotgun. However, this model features a few differences, such as the skeletonized magazine well and all-aluminum fore-end.
One of the stand-out elements of this design is the use of a side-mounted charging handle for quick support-hand loading of the gun. The design also features a reversible magazine release and ambidextrous controls. The only change that'll be seen from the NRA Show model is a stock that's shortened two inches for a more-comfortable length of pull. Anticipated release is October 2018.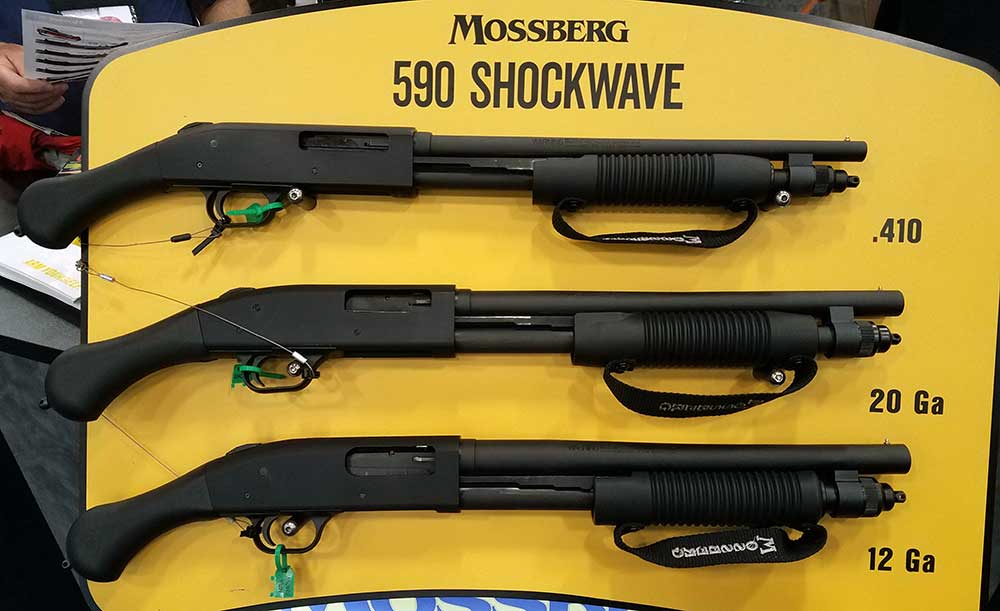 2. Mossberg Shockwave .410-Bore ($455)
Mossberg
made waves with the launch of its innovative, non-NFA Shockwave platform last year, and the company continues to roll out new models in popular gauges. The latest introduced at the 2018 NRA Annual Meetings was a diminutive .410-bore model. Like the company's earlier 12-gauge and 20-gauge options, this variant is equipped with a heavy barrel and the Shockwave Raptor birdshead grip.
Magazine capacity on the .410 model is six rounds, which provides plenty of reduced-recoil power for smaller or recoil-sensitive shooters looking for a compact home-defense platform that can be easily handled and fired.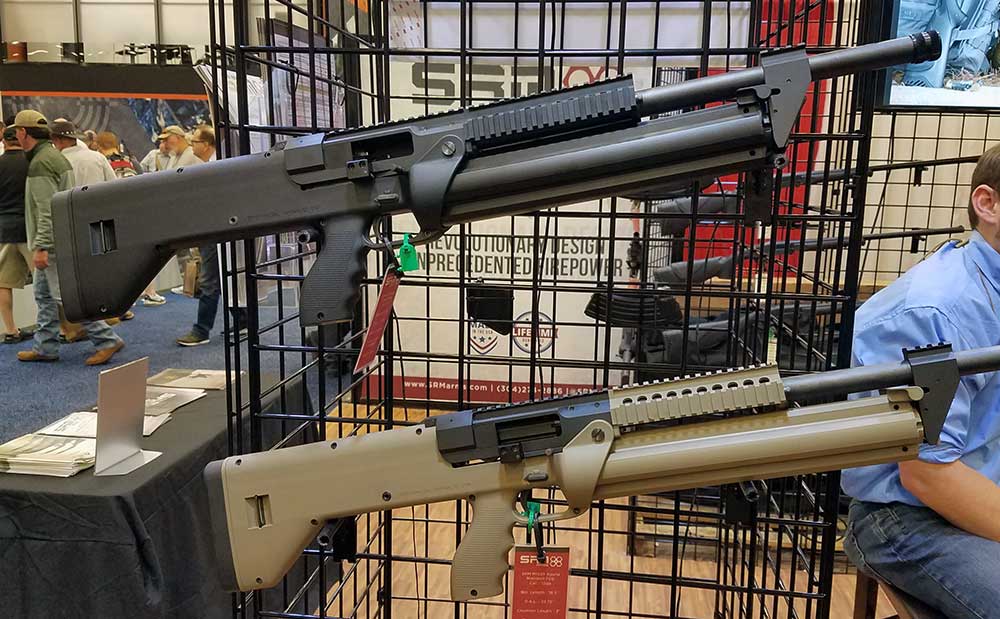 3. SRM Arms SRM 1228 ($2,100)
SRM Arms
was one of the first manufacturers to experiment with the rotary tube magazine to increase shotgun capacity, and the company's SRM 1216 provides 16 full-length shotshells in a compact size that's perfect for home-defense use. Now, in 2018, the company elected to step up the platform's capacity even more with the launch of the SRM 1228, designed to shoot
Aguila
Minishells exclusively.
Machined with a short 2-inch chamber, the 1228 can fit an incredible 28 shotshells in its quad-tube magazine design, and the semi-automatic function of the gun means that users can empty the shotgun with a simple pull of a trigger, far faster than other Minishell-supported shotgun designs on the market. The Minishell-specific system also means that it provides a reduced-recoil option for those unable to handle heavier 12- or 20-gauge guns.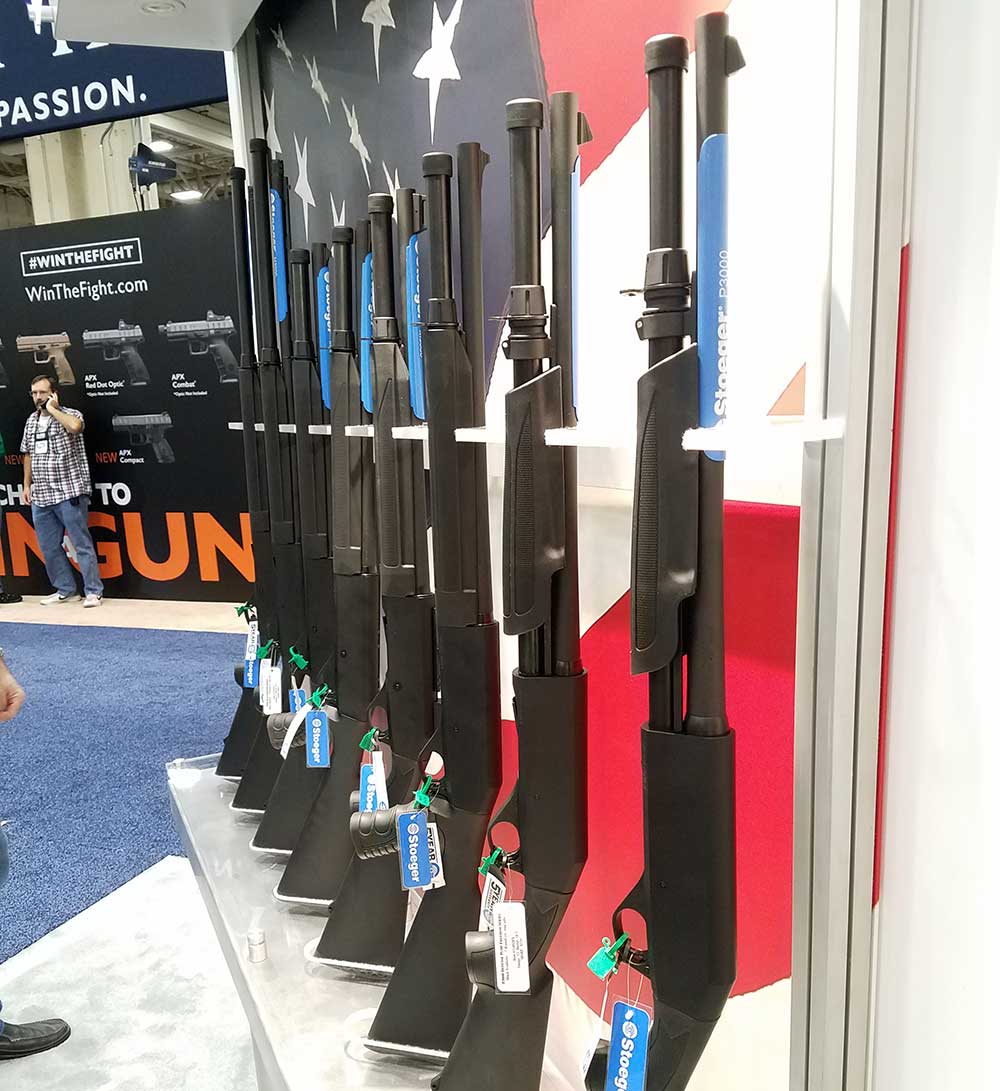 4. Stoeger P3000 Freedom Series Defense ($339)
With an eye toward providing one of the most affordable defensive-shotgun designs on the market,
Stoeger
continues to implement changes consumers desire in a dependable defensive platform. One of the biggest complaints heard about shotguns is the lowered magazine capacity, particularly when compared to today's modern sporting rifles. Stoeger elected to address that issue in the launch of its Freedom Series guns.
Unlike many of the company's earlier models built for defensive use, the P3000 Freedom Series attaches an extended magazine tube that amps total capacity up to eight shotshells. A 3-inch chamber also allows users to load magnum rounds for extra power. All of these features are found in a platform that's one of the most affordably priced options available to consumers today.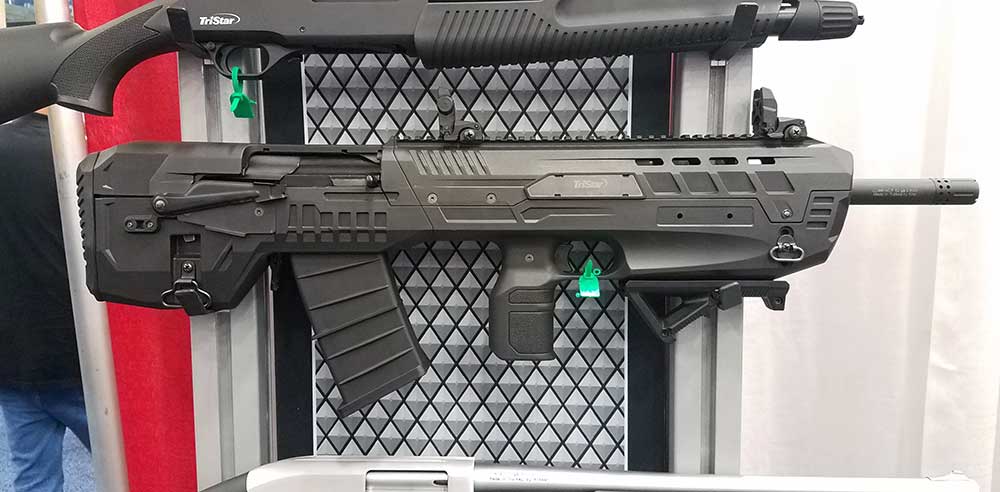 5. TriStar Compact ($790)
Expanding beyond its lineup of KRX shotguns,
TriStar Arms
committed yet another tactical shotgun to the U.S. market with the launch of its Compact. This bullpup design features an action similar to those found on popular Saiga shotguns, and the compact design is compatible with all Saiga-style magazines currently on the market. The gun is chambered to take shells measuring up to 3 inches in length, and the gas-operated system is tuned for reliability with a range of ammunition options, from field loads to slugs.
Other features of the TriStar Compact include compatibility with all Beretta/Benelli chokes, a bolt hold-open, primary safety lever located at the rear of the gun, and Picatinny attachment rails located along the top side of the receiver and bottom of the fore-end. The overall length of the Compact is 30 inches.