In addition to a number of shotguns we saw during the first couple days at SHOT Show 2018, a few more options revealed themselves on the show floor, giving consumers plenty of options in the scattergun world for the upcoming year. Five shotguns were featured in our initial roundup here, and below are five more great options.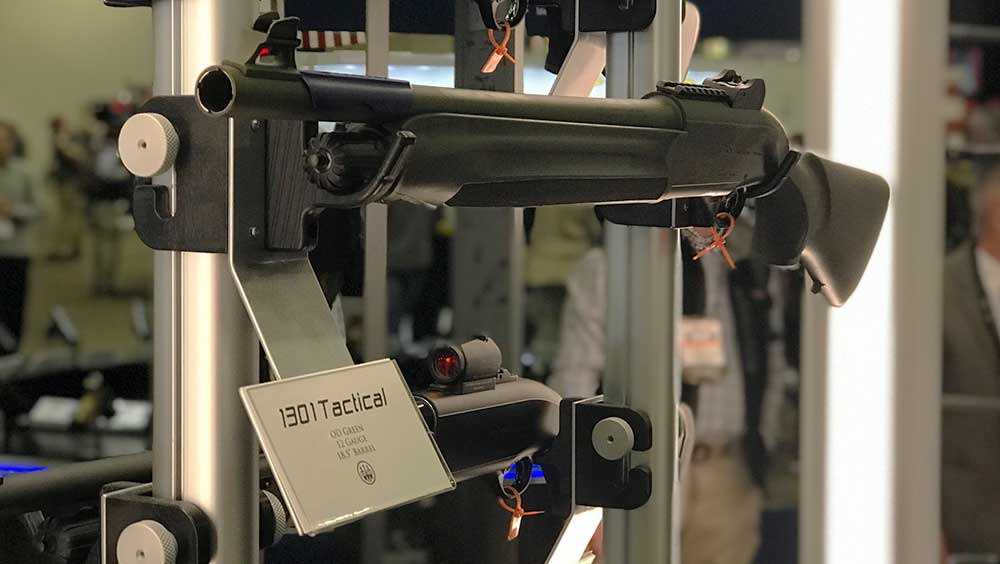 Beretta 1301 Tactical

Gas-operated and ready to rock, Beretta has updated its popular 1301 Tactical shotgun with features suggested by current users of the 1301, such as an oversized charging handle, large textured bolt release and an oversized reversible safety button. Long shots with slug are a lot easier due to the 1301's ghost ring front and rear sights, and best of all, the 1301 Tactical now takes removable chokes. MSRP of the 1301 Tactical in black finish is $1,275, with the Flat Dark Earth or OD Green models costing $100 more.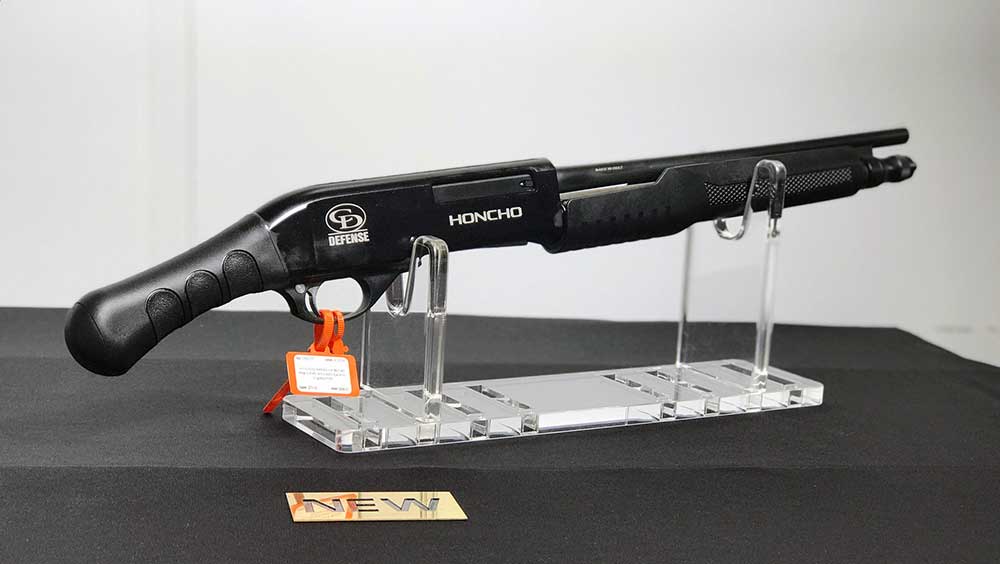 Charles Daly Honcho

By definition a firearm, not a shotgun, the new Charles Daly Honcho holds 5+1 shells and comes in 12 gauge, 20 gauge and .410 models. The .410 model is unique in that it has a spring-assisted pump action: You pull the slide back on the .410 as you would on any other pump action gun, and the spring action takes care of moving the slide back for you. The gun has a birdshead grip and a reversible sling swivel that accommodates left and right handed shooters. Featuring a 14-inch barrel and a 27-inch overall length, the Honcho has an MSRP of $369 and is considered a "firearm" under the National Firearms Act, so it is not subject to all the NFA regulations covering short-barreled shotguns.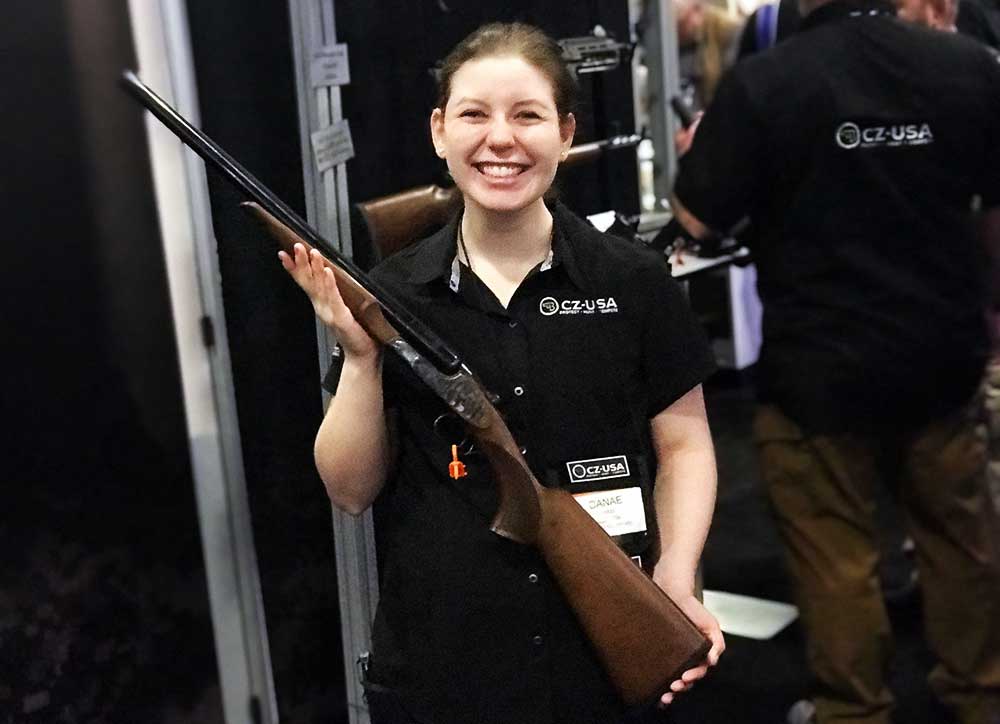 CZ-USA Sharptail Coach

The shotgun to have if you're riding shotgun on a stagecoach, the new CZ Sharptail Coach is a hammerless, side by side 20-inch cylinder bore shotgun with the classic lines and appeal of western-style defensive scattergun. Available in 12 gauge and 20 gauge versions, the Sharptail Coach is 37.5 inches long, weighs 6.7 pounds and has an MSRP of $959 for either the 12-gauge or 20-gauge versions. It has a single extractor, single trigger and a manual safety and comes with CZ's excellent reputation in side-by-side shotguns.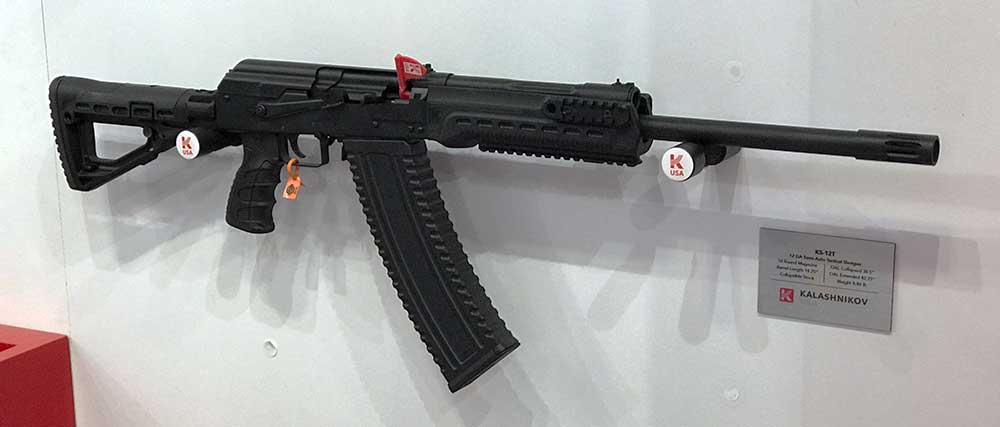 Kalashnikov KS-12T

Kalashikov USA is coming out with its own 12-gauge shotgun based on the rugged gas piston action of the AK platform. Built in the USA, the Kalashnikov KS-12T shotgun has an 18.25 inch barrel with a muzzle brake and features a 10 round detachable magazine, collapsible stock, Picatinny rail mounts on the forend. MSRP on the basic black model is $1,050, and Flat Dark Earth and OD Green versions will cost you $50 more.



Stoeger M3000 Defense

Stoeger shotguns have a well-deserved reputation for reliability and value, and the new Freedom series offers more bang (literally) for the buck. The M300 Defense uses Stoeger's proven inertia-driven action and tailors it for self-defense/law enforcement uses. With a blade front sight, 18.5-inch cylinder bore barrel and 7+1 shell capacity, the M3000 Defender is a real contender in in the defensive shotgun world, and with an MRSP of $619, it won't put a hurt on your wallet either.