Touring the floor of SHOT Show 2018, we see all kinds of neat, exciting new products, from guns, accessories, ammo and more. While there are too many products on display at the show to cover each and every one, some stand out more than others, so here are five floor finds that made us turn our heads.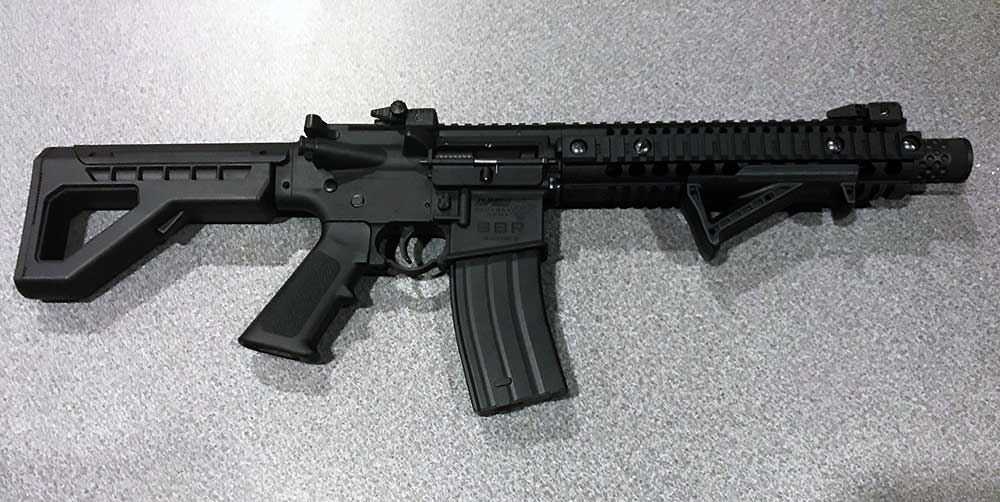 Crosman DPMS SBR Full-Auto C02 Gun

Full Auto. SBR length and heft. Picatinny rail. MSRP of $200. Have we got your attention yet? Never mind that it's air-powered and shoots BBs, the Crosman SBR spits out 1,400 rounds per minute and is powered by two standard-size CO2 cartridges. The buttstock adjusts to six different positions and the grip is compatible with standard AR grips. The SBR features a standard Picatinny quad rail, allowing you to change out sights, accessories and lights to your heart's content. Best of all, because it's a airgun, it gives you all the fun of a full auto gun without the hassle of NFA regulations.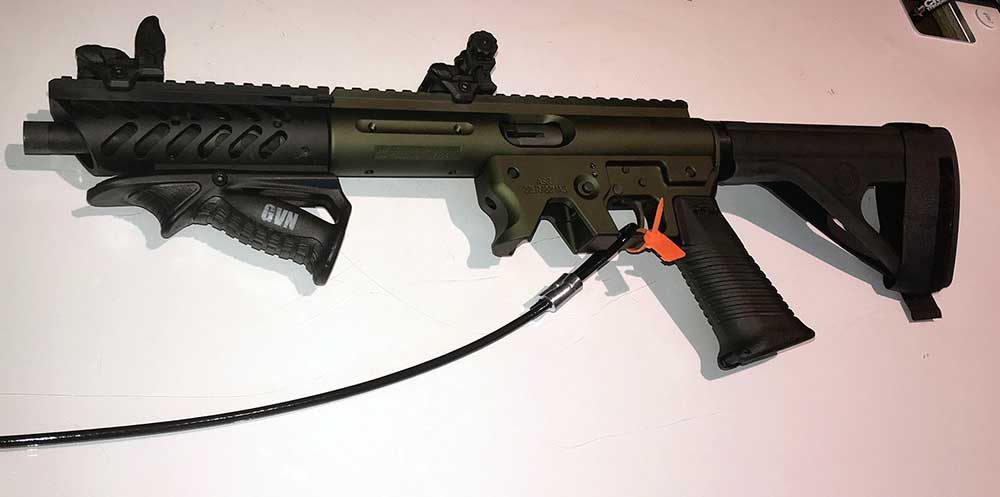 .22 WMR TNW Aero Precision Pistol

The Aero Precision rifle is a blowback operated rifle that can be quickly adapted to a wide range of calibers, and now TNW is producing a pistol version using and SB Tactical stabilizing brace, available in .22 Magnum. The .22WMR Aero Precision pistol takes the low weight and adaptability of the Aero Precision platform and marries it to the low recoil and shootability of the .22 Magnum cartridge.
.22 Magnum is a surprisingly useful round, great for small game and pests and, in a pinch, it can put a serious hurt on people-sized targets as well, making it an excellent choice for a low profile, easy to shoot pistol for emergency uses.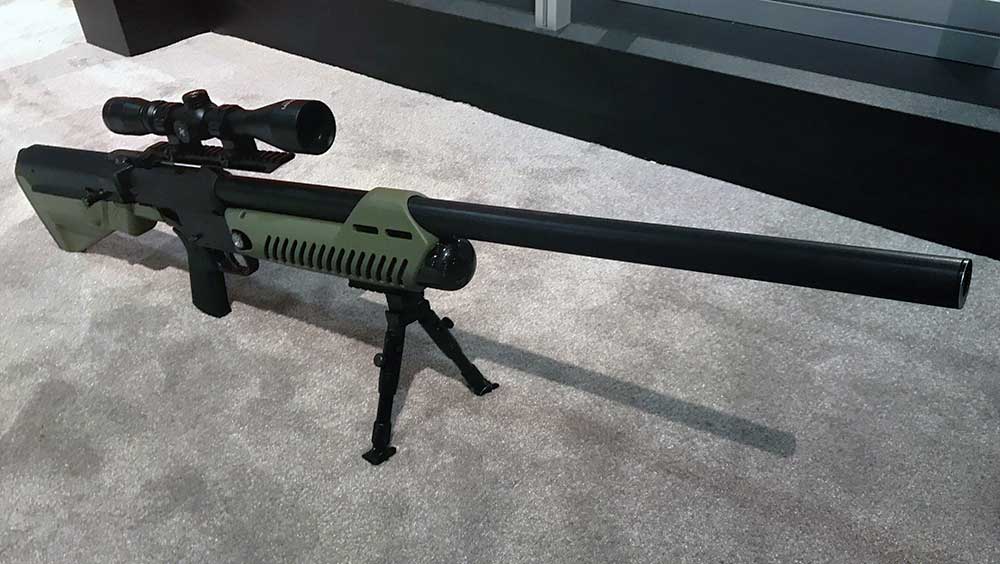 Umarex Hammer .50-Caliber Air Rifle

Big bore air rifles have been around for years now, but the Umarex Hammer .50 rifle allows you to shoot any .510 caliber round through it, opening up a wide range of ammunition options. The Hammer uses a tank under the barrel to shoot 250 grain lead bullets out the muzzle at 1,050 fps and contains enough air to shoot 3 full power shots. Bolt action, with a three two-shot magazines, the Hammer has an MSRP of $700.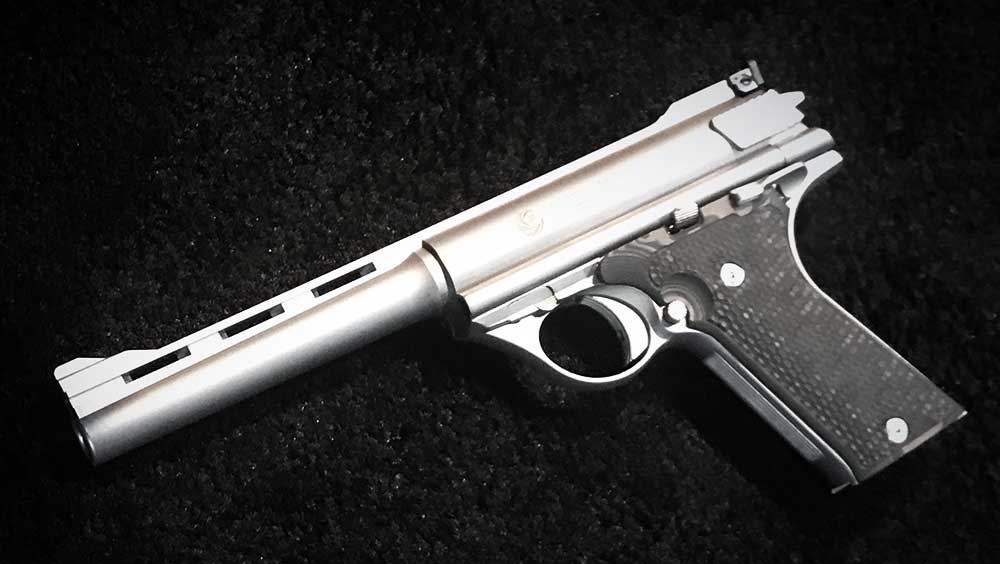 Excel Arms .44 Automag

A favorite of movie detectives and high power handgun enthusiasts, the .44 Automag has been out of production for years, but now it's back and updated for today's high-tech manufacturing processes. With Hogue grips, a redesigned bolt that's CNC-milled for better tolerances and a redesigned magazine, the new version of the Automag is ready to shoot right from the box. SBR Ammunition is on-board to supply .44 Automag ammo for this new take on a timeless classic, and the gun should be available very soon with a $3499 MSRP.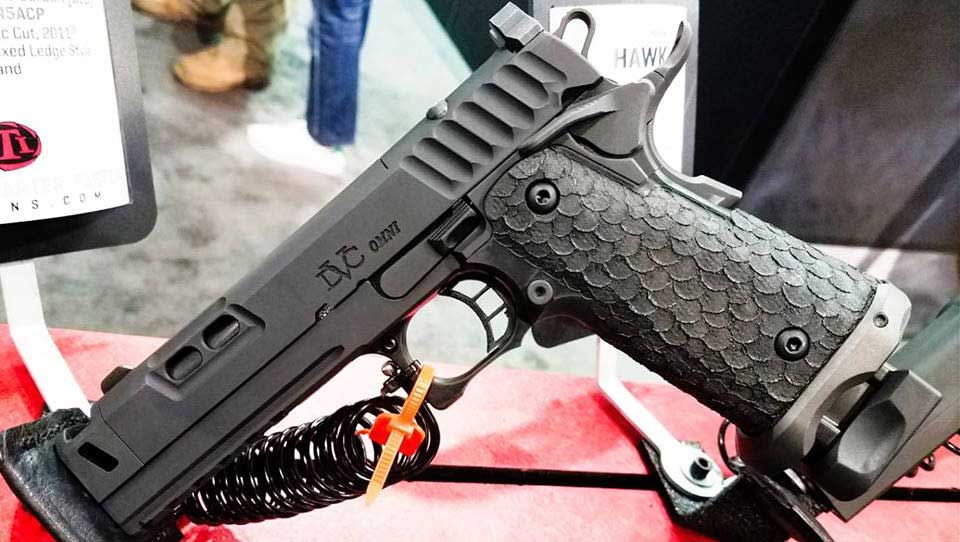 STI DVC Omni

STI is well known for making high-quality, high capacity 1911 style handguns, and the new DVC Omni another in their line of no-compromise defensive handguns. The gun is pre-drilled from the factory for a installing a red-dot sight on the slide, and has a Picatinny rail for mounting lights, lasers or whatever your heart desires onto your pistol. Available in 9mm, the DVC Omni features a 4.15 inch barrel with compensator, 2 dot Tritium sights and an ambidextrous safety lever. Stippled from the factory in an easy-to-grip hex pattern, the DVC Omni ships with a 126mm 18 round STI magazine and a 140mm 21 round magazine.