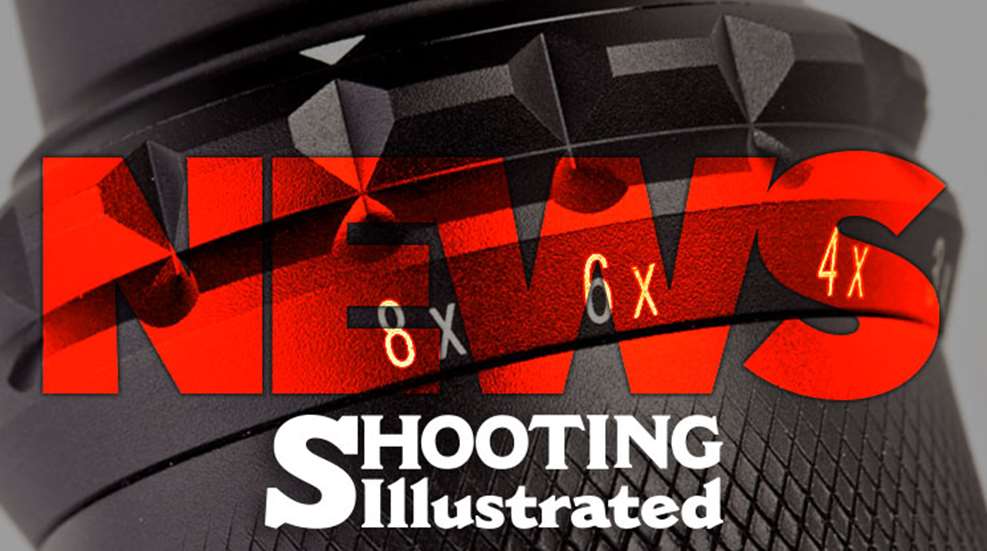 The second annual BF Goodrich 36 Hours of Uwharrie—an off-road "adventurethon" on Uwharrie National Forest in North Carolina—took place last week and once again included mandatory shooting for competitors. Although a rugged, four-wheel-drive lifestyle and an enthusiasm for firearms share a foundation in self-reliance, historically it was rare for organizers to celebrate the commonality in competition. The trend is relatively new and may be yet another signal that gun ownership is more mainstream than ever before.

Brownells recognized the crossover two years ago. That's when it sponsored Holly "Yolo" Freeman and Johnathan "Yeti" Norvell, the pair that drove a tricked-out 1997 TJ Jeep complete with King Kong-sized Brownells logo in the pro division of the military-styled event. "Yeti and Yolo embody Brownells' corporate vision," said Brownells CEO Pete Brownell. "Brownells hopes to inspire the spirt of freedom and independence. While we understand that not everyone will take it to the extremes that Yeti and Yolo do, their lifestyle is symbolic. They inspire others to live life everyday—don't take the gift of time for granted. They're bold and fearless wherever they go."

The 36 Hours of Uwharrie isn't for the lighthearted. If you've ever winched something at long distance using a Hi Lift jack, run an obstacle course with the spare tire while your driver changed the driver's side wheel, replaced a tire valve with nothing but your wits, dug out of a differential-eating hole or rock crawled at a pace rivaled by the ice age—without turtling—then you understand. Competitors are also being timed and scored on more than 30 missions spread out across the national forest. Mandatory lights-out times maximize safety, and a Forest Service special-use permit keeps things legal. There's also canoeing and bonus points if you help longer than required at the Tread Lightly project. Luxurious accommodations are in a pup tent, and everyone is required to wear the same unavoidably sweaty "enlisted" shirt.

Busting clays with a Savage Arms Stevens 12-gauge shotgun would be a rest, but the timer is going and a competent range safety officer only lets you load two shells—and there are dozens of birds flying. A Ruger SR-556 AR-15 is shot at 75 yards, 7 shots in 90 seconds. Shooters are challenged by the fact it's not their gun, the sights are A2-style and there's a guy one bench over at the covered firing line touching off a muzzle-braked .338 Lapua Mag. rifle.

Why include shooting in the competition? "The event is described as an off-road triathlon," explained Jon Mapes, one of the organizers. "The main events are off-roading, canoeing and shooting. The shooting fits in well with the adventurist lifestyle and the challenges gives the competitors the opportunity to show they have are not just off-roaders, but they are the complete package."

If you think you're driver enough or shooter enough to beat the drivers next year, visit PLTOffroad.com or follow 36HoursOfUwharrie on Facebook.