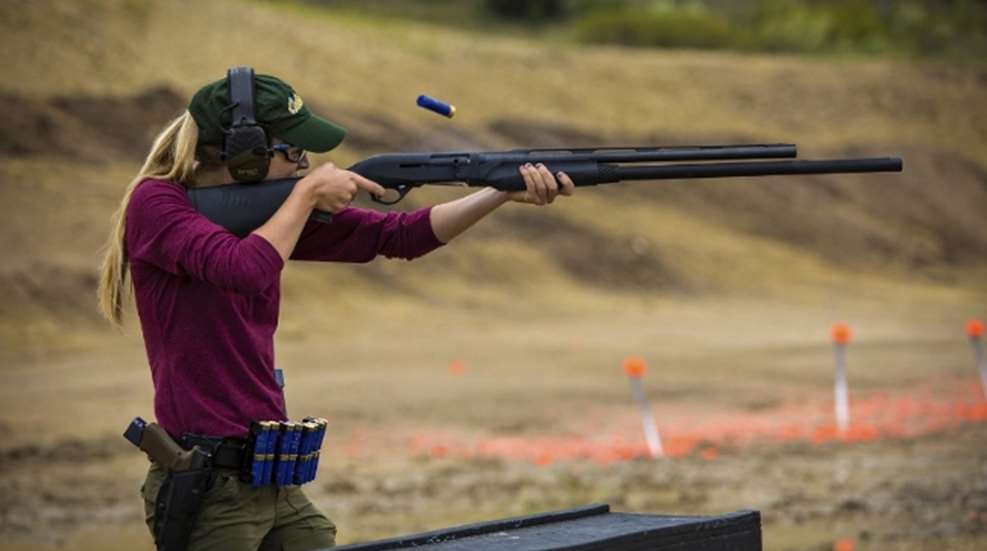 The "3-Gun Nation" competition-shooting organization will present one of its national-level events at the Brocks Gap Training Center on Saturday, April 2nd through Sunday, April 3rd. This national series will be in Hoover, AL, for the second time in two years.
3-Gun events are rooted in practical-shooting competitions and feature modern-sporting rifles, shotguns and pistols used in timed courses of fire for speed and accuracy. This weekend's event will feature over 8 courses of fire for the competitors and will be open to spectators to watch the action.
"3-Gun is often referred to as the X-Games of competitive shooting," said Pete Brown, 3-Gun Nation President. "Since we've started 3-Gun Nation years ago, the growth of its popularity nationwide has been astounding. More and more new participants are joining us every day as it's challenging, exciting and most importantly really fun."
3-Gun Nation features platforms for both national and international membership, where rising and current participants can join, learn, compete and observe other top-competitors perform. "The 3-Gun Nation Pro Series is televised each season and features the top competitive shooters in the world," said Brown. "Many of which will be competing in our match this weekend."
However, 3-Gun Nation is not all about being a pro shooter. "3-Gun shooting is all about having fun and enjoying yourself on the range, which is what our Club and Regional membership events are all about," said Brown. "Many of our competitors are here with family and friends and not too worried about where they place, or having all the fancy equipment. We would not endorse participating in a 3-Gun match without prior instruction, however 3-Gun is very welcoming to beginners. Much like the tough-mudder events and things of that nature, its mostly about the experience and having fun."