With the astounding advances in laser technology over the past few decades, the ability to make these systems simultaneously smaller and yet more capable has changed the rules of the game on equipping them on pocket-sized concealed carry guns. For those of us who remember the earliest handgun lasers from the 1980s that would barely fit on a longslide 1911, this change is amazing.
Today, you can have efficient, lightweight and reasonably affordable systems that can fit on the smallest of pocket guns (and sometimes even have a light integrated as well). Read on to see a round up of 10 of the best choices available today for your concealed carry pocket gun.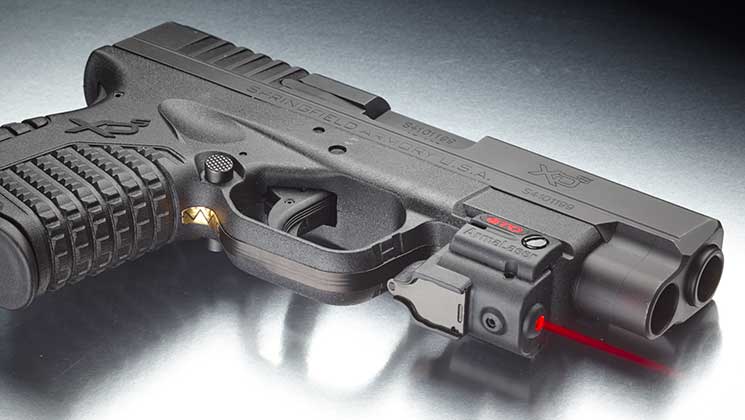 ArmaLaser GTO FLX
Taking the amazing technology of a portable laser to the next level is the GTO FLX system from ArmaLaser. A human-touch-activated system, the GTO is a compact laser unit designed to fit on a Picatinny rail. It can be operated either by a finger-touch mode or (when equipped with the optional FLX system) a grip-touch mode. The FLX system employs an ultra-thin polymer strip that is adaptable to a wide range of pistols.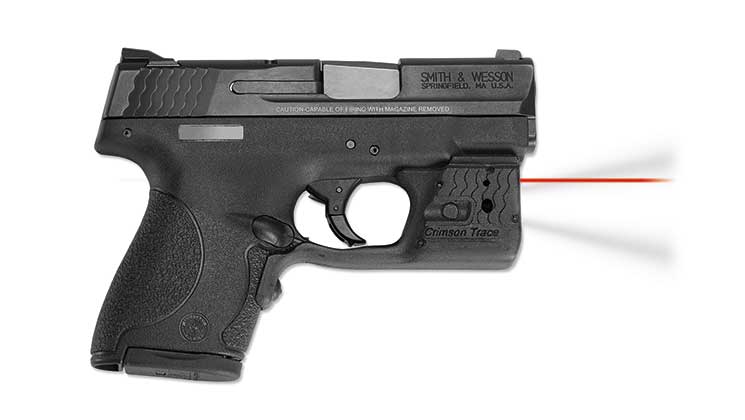 Crimson Trace Laserguard Pro
The new Laserguard Pro from Crimson Trace, designed to clamp around the triggerguard area of a pistol, combines either a red or green laser unit with a 150-lumen LED white light. Available for a wide range of compact semi-auto pistols, the Laserguard Pro employs the company's "Instinctive Activation" button located on the upper portion of the frontstrap.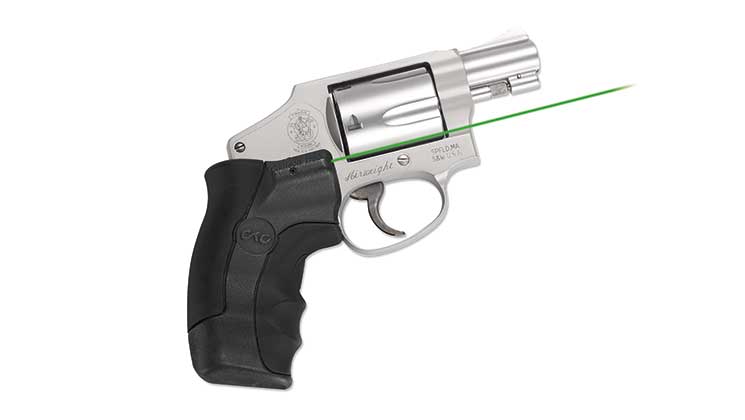 Crimson Trace LG-350G
While many shooters may think of semi-auto pistols when it comes to lasers, Crimson Trace makes sure that wheelgun fans feel the love as well. The LG-350G Lasergrip is designed to fit all round-butt Smith & Wesson J-Frame revolvers. The replacement grip unit emits a bright green laser from the top right side of the grip and also features a "ShockStop" recoil mitigation system.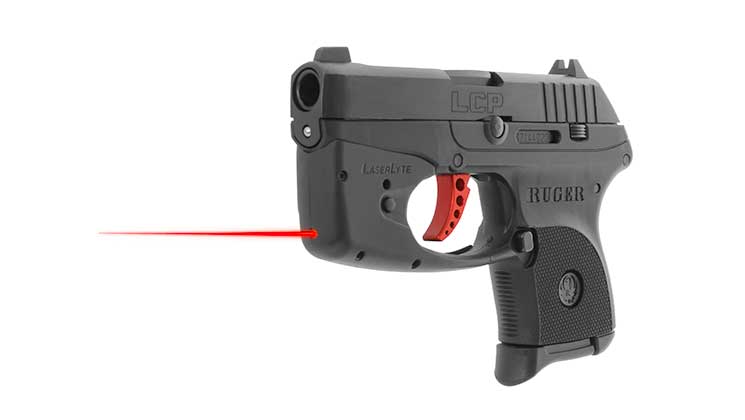 LaserLyte TGL
The LaserLyte Trigger Guard Laser (TGL) is a compact red laser unit offered for a wide variety of compact semi-auto pistols. It is designed to mount easily by clamping to the triggerguard area and employs ambidextrous programmable controls. Featuring a slick and seamless design, it is a great option for your preferred pocket gun.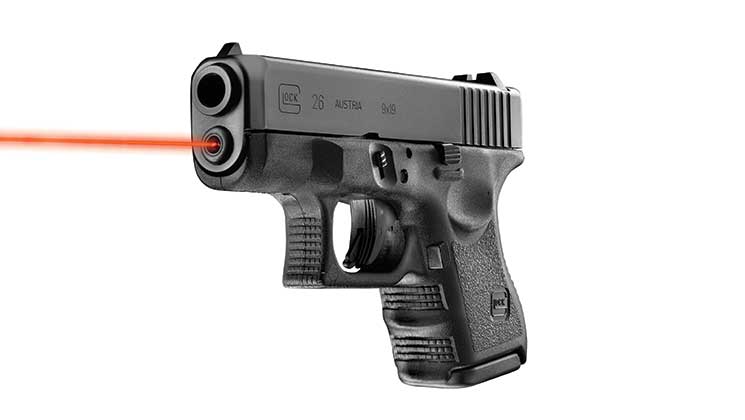 LaserMax Guide Rod Laser
Easily one of the most low-profile laser systems available for a compact handgun, LaserMax's Guide Rod Laser units replace the factory guide rod spring assembly with a powerful red or green laser unit. The system is available for a wide range of semi-automatic pistols, can be easily installed by the user without need of a gunsmith, and it features ambidextrous on/off switches.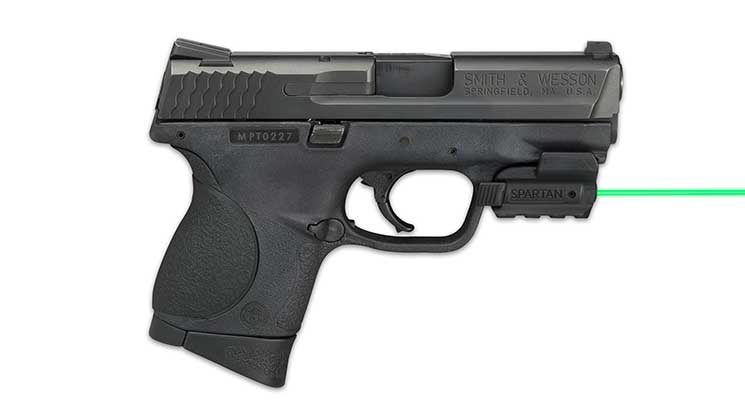 LaserMax Spartan
Offering LaserMax quality at a great price point, the compact Spartan fits on standard accessory rails and is available in either red or green laser versions. Featuring ambidextrous push-button activation, the Spartan also sports a bottom-mounted strip of rail for attaching additional accessories such as a tactical light. The laser can be set for constant-on or strobe modes.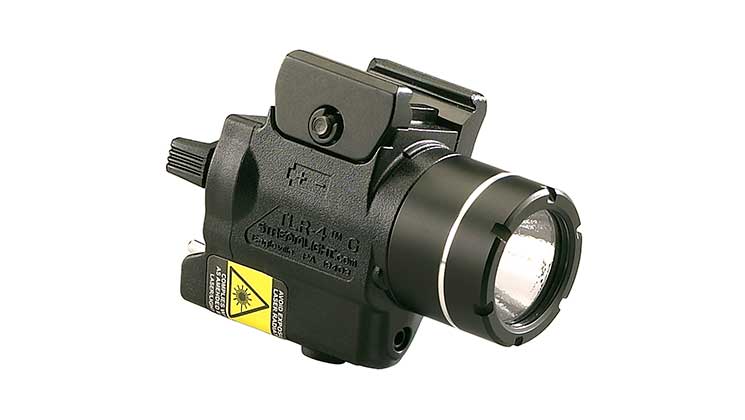 Streamlight TLR-4 G
Designed to fit compact rail-equipped pistols, the Streamlight TLR-4 G combines a green laser unit with a tactical light. It weighs in at a light 2.81 ounces and features an ambidextrous momentary/steady activation switch. The green laser is powered by one 3V CR2 lithium battery for four hours of constant laser-only usage.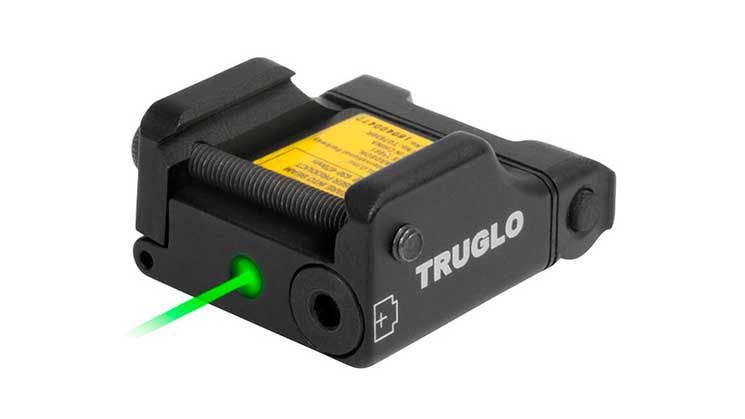 TruGlo Micro-Tac Laser
Tru-Glo's Micro-Tac laser line is designed to fit on a wide range of rail-equipped pistols, and its compact size makes it well-suited to small pistols. The Micro-Tac is available in green or red laser versions and employs an easy-access ambidextrous push-button system of operation.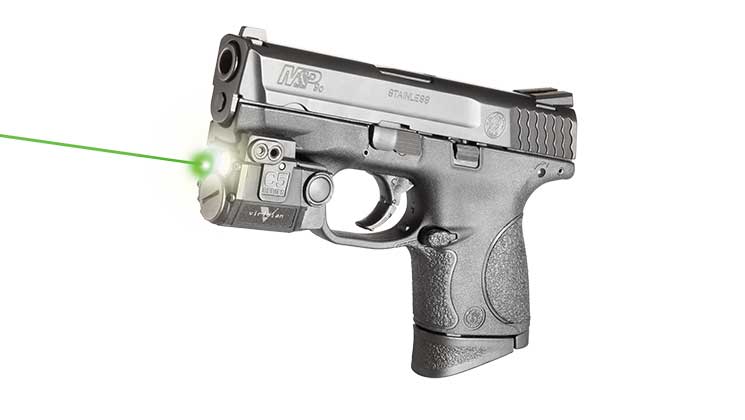 Viridian C5L
Featuring a green laser paired with a 100-lumen tactical light, the Viridian C5L is designed to fit on the accessory rails of compact pistols. It employs an ambidextrous activation system and features Viridian's Enhanced Combat Readiness (ECR) Instant-On operation when drawn from a TacLoc holster.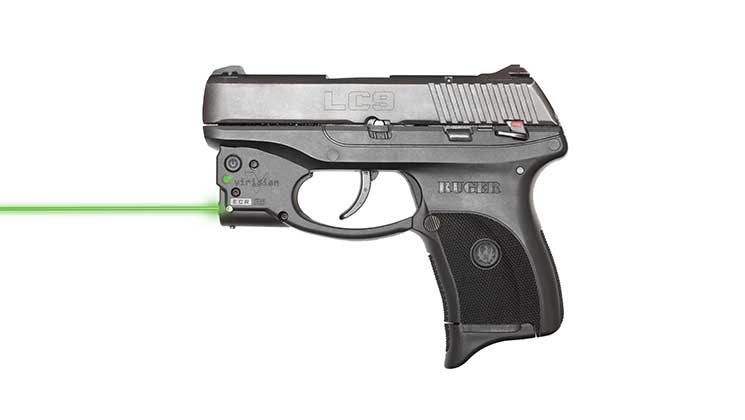 Viridian R5
Designed for compact semi-automatic pocket pistols, the Viridian Reactor R5 green laser unit attaches to the triggerguard and features ambidextrous push-button operation. The system is available with a red or green laser and also as a standalone tactical-light-only unit, which aids with target identification as well as aiming.