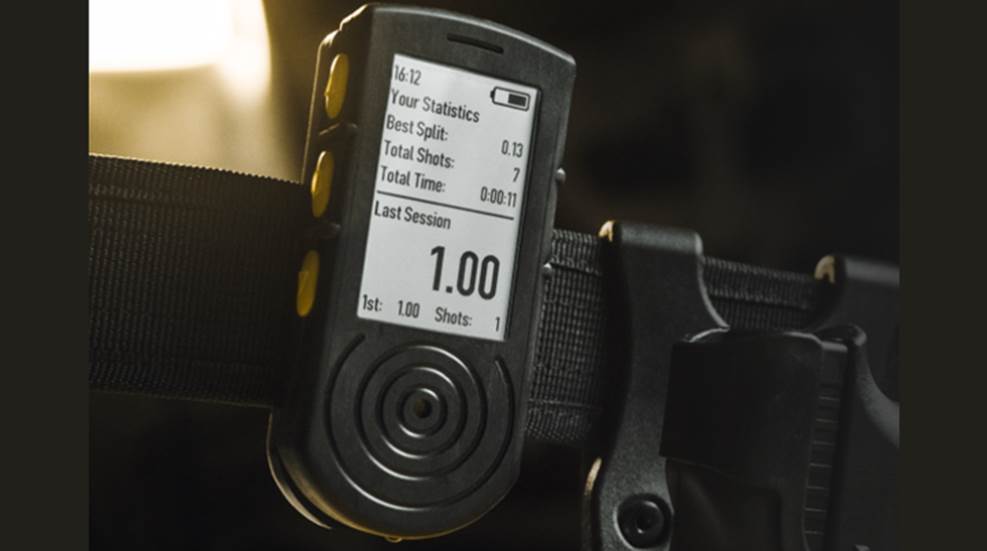 O​ne of the essential accessories for performance shooting is a shot timer. Shot timers have been around since the 1980s. Most shot timers use a microphone to record shots fired from a gun, and the time between those shots or after an electronic beep. Since their invention, timers have come a long way. There're lots of models and picking one can be kind of daunting.
W​hat's the point?
S​hot timers are an invaluable training tool. They give hard data on shooting performance, allowing the user to precisely measure the amount of time it takes to carry out a specific shooting task. Want to know how fast your draw actually is? Get a shot timer. Want to know how fast you can shoot two shots, reload, and shoot two more? Get a shot timer. When used in conjunction with scored targets, shot timers give shooters with all the quantifiable performance data necessary to begin improving as a shooter.
Basic features
A​ll shot timers have the same basic features. They'll have an audible buzzer, a microphone that records shots, and the ability to go back and review a string of fire to see the times for multiple shots. Most also have a "par" function, where you'll get a beep at the start, and another beep to let you know that the time has expired. Different models will have more advanced features as you go up in price. With that in mind, let's break down some better models out there.
T​he Gold Standard: Competition Electronics Pocket Pro II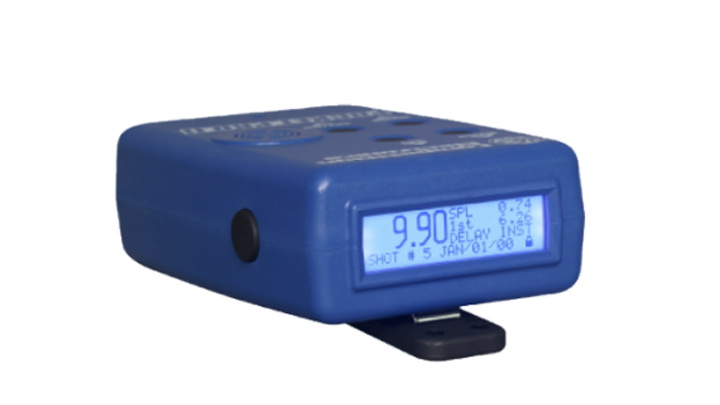 T​he Pocket Pro II is the most common shot timer that you'll encounter on the market. It's durable, affordable, and does pretty much everything you need a shot timer to do, all while running off a single 9-volt battery. The Pocket Pro II costs around $140. It has par time settings, adjustable beep volume, and can store strings of fire up to 99 shots. Because it's an entry level model, hitting the start button clears the past string of fire, so if you're trying to compare times on multiple shot drills, you'll need a pen and paper to write them down.
Compact and powerful: The CED7000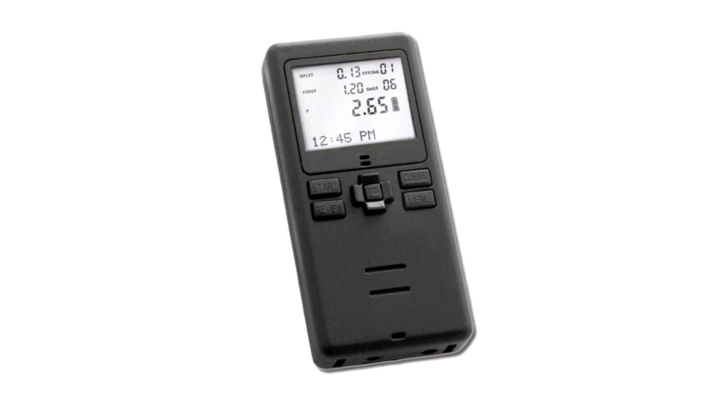 Coming in at only $130, the CED7000 is widely regarded as the timer with the best form factor. Two models make up the CED lineup, the base model and the Pro. The base model CED7000 has a much better reputation for durability than the Pro, and that's why we recommend the base. Even as a base model, the CED7000 has a ton of features. It's rechargeable, doesn't require disposable batteries, and the screen is easy to see in direct sunlight. A fully charged CED7000 will last two days of shooting matches. It also fits in the palm of the hand, and can be configured with belt clips and other attachments. Plus, unlike the Pocket Pro II, it can review strings of fire in addition to individual shots. Want to see how your three straight Bill Drills stack up? You can do that with the CED7000.
The loudest in the game: PACT Club Timer III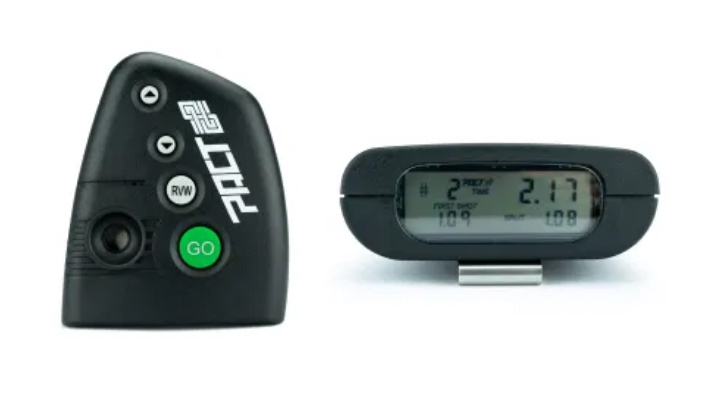 The PACT Club Timer III is fairly basic, but also comes in at $130. It doesn't do anything that the other timers can't do, and in fact it has fewer features than the similarly priced CED7000. However, it does have two pretty impressive features. The first is how loud it is. The PACT's buzzer is the loudest on the market, which makes it good for use on indoor ranges where you might be wearing double hearing protection. Its second great feature is how durable it is. The Club Timer III is built tough. Like the Pocket Pro II, it takes a 9-volt battery, but it also seems to be a bit more resistant to the elements.
Wear your timer?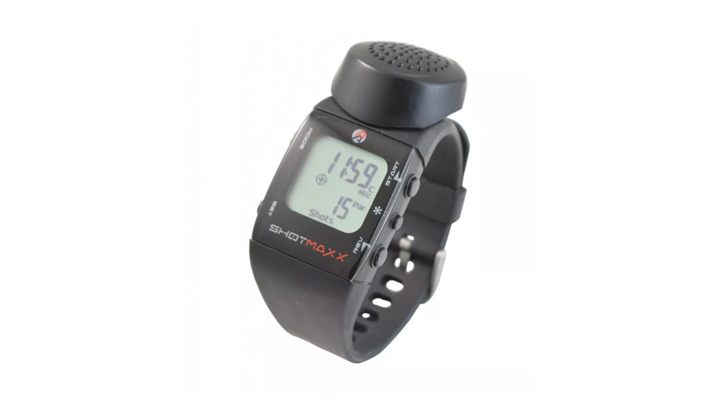 All of our previous entrants on this list are well-established designs. A newer entry is the Double Alpha Academy Shotmaxx 2, which is a wearable shot timer. Think like a smart watch that records gunfire. The Shotmaxx 2 is $150, but it also has the most features on the list, if you count "you can wear it" as a feature. It's rechargeable, and can store up to nine strings of fire with 99 shots in each string. The Shotmaxx 2's unique party trick is that if you're wearing it on your shooting hand, you can detect individual shots with the timer's on-board accelerometer. That's a great feature for training on an indoor range where audio-only timers can get confused by multiple shots.
The Smart Timer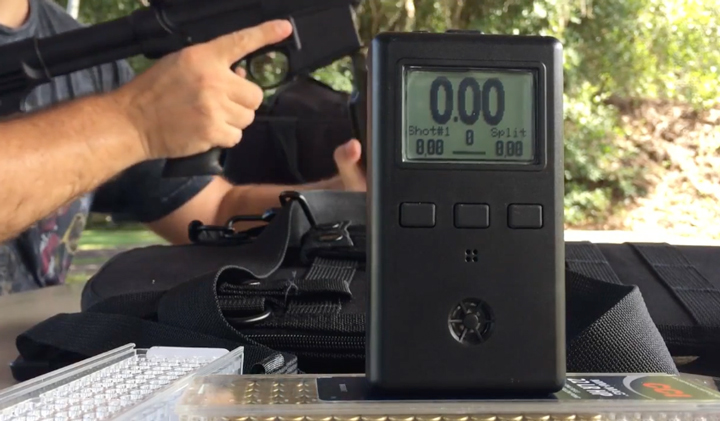 Another new(ish) entry to the market is the AMG Labs Commander shot timer. It's $160, and does all the same stuff as the other timers, but has one very cool feature. It has Bluetooth, and can link directly to tablets running Practiscore. For those that don't know, Practiscore is the scoring software that's been universally adopted by all the major shooting sports. That's a pretty great feature, and when you add in that the AMG-Labs timer runs on cheap and easily available AAA batteries, you can see why it's gained a fast following.
Coming soon
One last mention, which is the SG SMART Shot Timer from Shooter's Global. This one is only available for pre-order, in two versions. The Sport version is designed for enthusiast use and is $150, and the Military version is shock, dust, and water resistant, and costs $200. They look great, and pro shooter JJ Racaza is currently using a prototype model, but here's what really caught my interest: they have an app. The timer links to an app on your smartphone, available for iPhone or Android, which allows you to "record" all the data captured by the timer during a practice session. For people who are interested in diving into the granular details of their shooting performance, this is an amazing feature.
Editor's Choice:
Given all the options, I personally would recommend the CED7000 of the timers listed. If you're just looking for a timer to use for training and your own performance enhancement, the form factor and functions available on the CED7000 make it the best buy, in my opinion. That being said, when the SG SMART Shot Timer comes out...that may be the new king. Regardless, getting a shot timer is a huge step on the road to high level shooting skill!