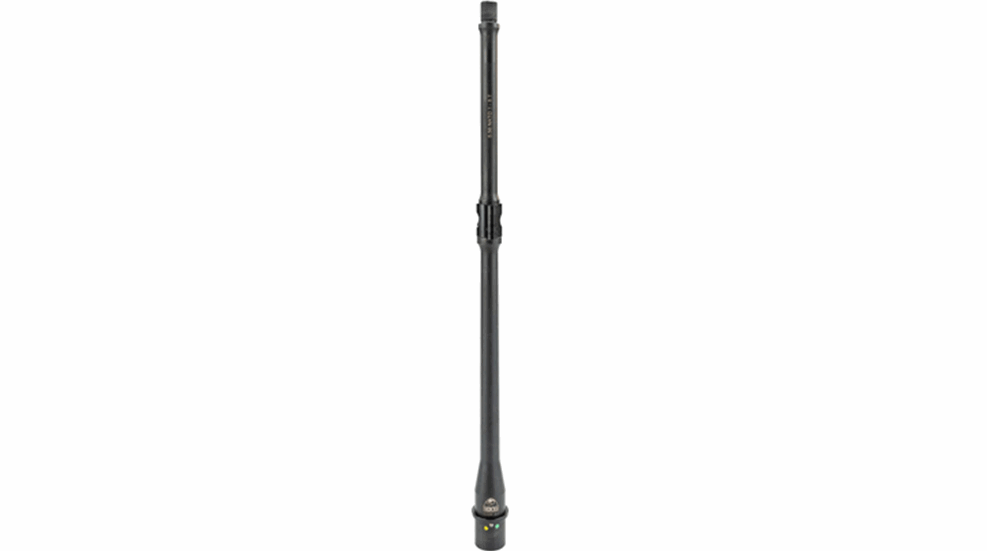 Faxon Firearms is known for making high-quality firearms and components, and now they are introducing a new line of Pinned Gas Block Barrels for AR-pattern firearms.
Keeping your gas block in one place is essential for reliability in an AR-pattern gun. Pinning your gas block to your barrel, along with the use of set screws, is widely regarded as one of the best ways to keep your gas block from shifting or loosening when fired. However, finding a quality gunsmith to drill and/or notch the gas block and barrel properly without damaging the barrel or voiding a manufacturer's warranty can be a challenge. This is why Faxon Firearms offers a pinned gas block option for a variety of barrels they offer.
Faxon's Pinned Gas Block Barrels come pre-notched for the cross pin. This notching is machined into the barrel during the manufacturing process and goes through a rigorous quality control check process before and after the barrels are notched.
Each Faxon's Pinned Gas Block barrel ships with a pre-notched barrel, a low profile gas block and a cross pin. Faxon has rolled out their Pinned Gas Block Barrel in some of its most popular caliber and barrel profile combinations.
14.5-inch 5.56 Gunner Profile

10.5-inch 5.56 Pencil Profile

16-inch 5.56 Gov't/SOCOM Profile

10.5-inch .300 BLK Gunner Profile

10.5-inch 5.56 Government/SOCOM Profile

16-inch 5.56 Pencil Profile

16-inch 5.56 Gunner Profile
MSRP on the Faxon Firearms Pinned Gas Block Barrels ranges from $179 to $209, and more information is available at faxonfirearms.com.