Support NRA Shooting Illustrated
DONATE
In the past, attaching a red-dot optic to the slide of your handgun was inconvenient and expensive, a novelty of custom gunsmithing rather something you could purchase standard from the factory. That all changed several years ago with the advent of the optics-ready handgun—something Glock perfected with the Modular Optics System (MOS)—which has in turn won many shooters over to red-dot optics as an affordable, accuracy-enhancing option for their personal defense handgun. 
Likewise, as red-dot sights have become more affordable without sacrificing reliability, and more slender without jeopardizing durability, there's a real value in including them in a highly concealable everyday carry gun.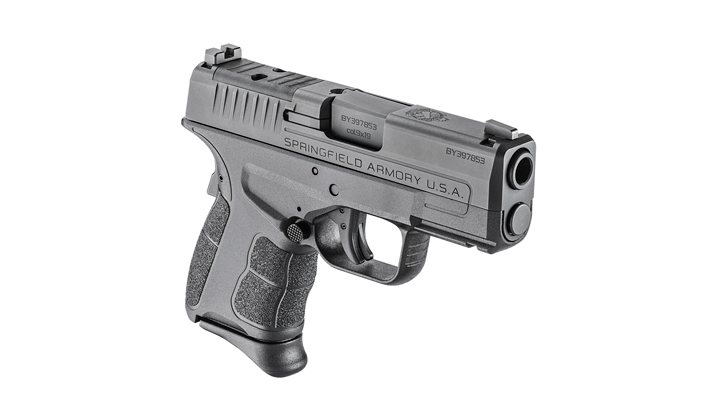 That's the case with
Springfield Armory's newest handgun
introduction, the XD-S Mod.2 OSP. This particular offering from Springfield comes in 9 mm with a single-stack configuration, identical to the original XD-S Mod.2 save for the optics-ready, pre-milled slide. Shooters have the option to buy a Crimson Trace red-dot sight with the handgun ($549), or there's an option for a milled slide that comes with a cover plate ($425) for those who want to add an optic of their own choosing. 
The XD-S Mod.2 OSP shipped for this review included the pre-attached Crimson Trace red-dot sight, which also comes with a polymer cover. For those who opt for their own optic, keep in mind the slide is milled for
micro
red dots. In turn, this allows shooters to retain ideal concealment and slide function. 
Other features are standard for the XD-S Mod.2 OSP, including the Mod.2 grip frame. The handgun features a rear grip safety and ambidextrous mag release, as well as front attachment rail and chamber indicator. Iron sights co-witness with the red dot.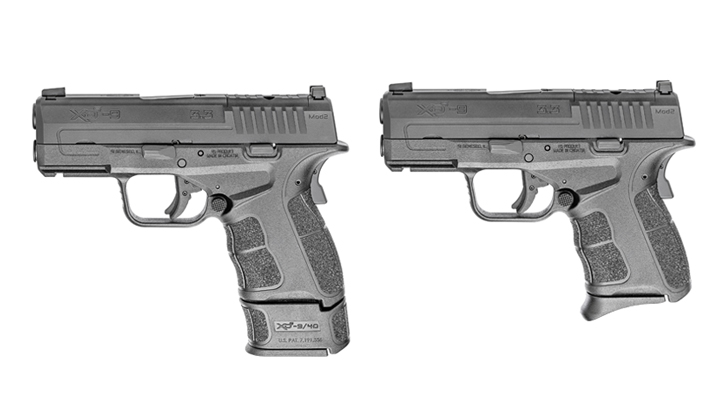 Springfield sends it out the door with a 7- and 9-round magazine, giving different options that affect concealment of the grip and your ability to get a better purchase on the firearm. The 7 rounder comes with a pinky extension that prints minimally, while the 9-rounder adds grip surface and has the feel of a compact-handgun-length grip that makes the XD-S more controllable (and enjoyable to shoot). For those so inclined, you can also purchase an 8-round magazine. 
The XD-S sports a 3.3-inch barrel that makes it great for everyday carry and—shocker—probably not for bullseye competition. Accuracy at the range, especially with the red dot, was far more than adequate at 10 yards. With the red dot it's easy to keep both eyes open, acquire the target rapidly, and make fast, accurate follow up shots.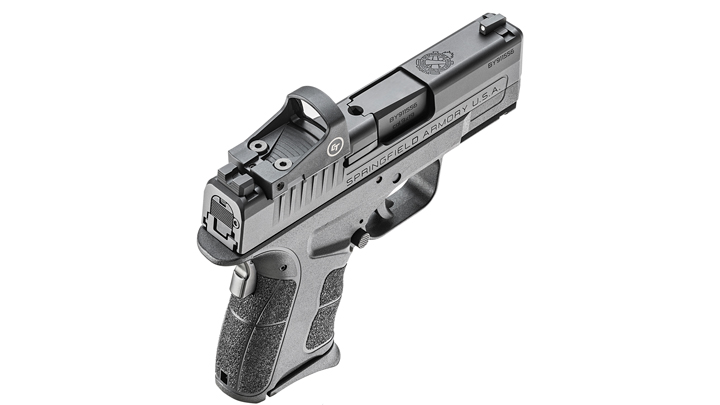 We tested the handgun with
Norma's
115-grain Range & Training ammunition, as well as
Federal Premium's
 124-grain Syntech Training loads and 124-grain HST defense loads. Everything functioned well with the handgun and was highly accurate at the 10-yard range. The red-dot sight was reliable through 60 rounds. 
Compact, comfortable to shoot, and now sporting an optics-ready slide (or Crimson Trace red dot), the new XD-S Mod.2 OSP fits the bill for a go-to everyday carry handgun. Because so many holster manufacturers now include the option of having a red-dot cutout, it's also relatively easy and convenient to pair the XD-S OSP with the carry brand and type of your choice.