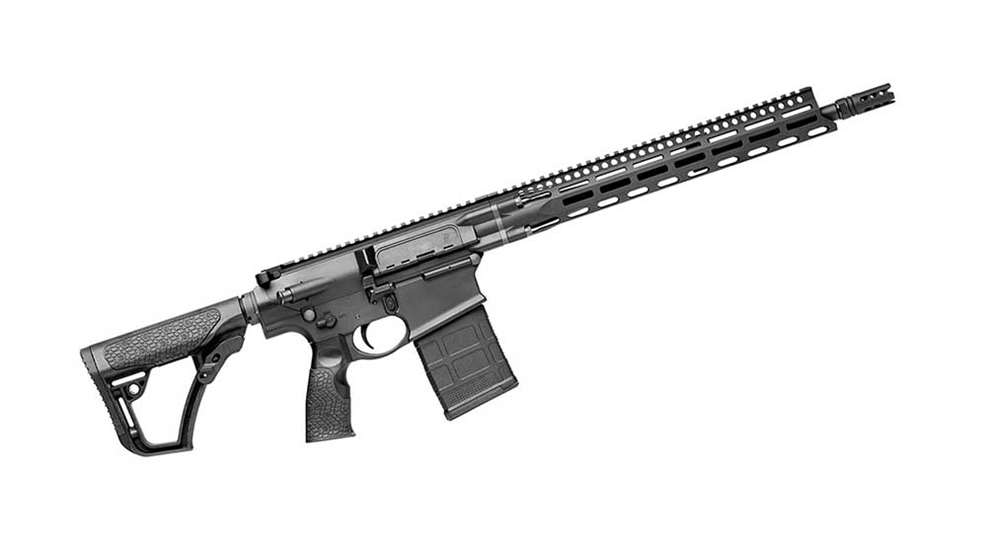 Daniel Defense is offering a $400 prepaid debit card to customers who purchase a new DD5V1, DD5V2 or Ambush .308 in August 2018. The firearm must be purchased between Aug. 1 and Aug. 31 at an authorized Daniel Defense dealer to qualify for the rebate.
An invoice or sales receipt is required. Full redemption details and a convenient online form are found here. Only sales in the United States qualify, and requests must be submitted before Sept. 30.
Shooters who take advantage of the offer will be in good company, because the firm also recently received a contract for off-the-shelf carbines from the U.S. Army. The firearms will support current and future foreign military sales efforts to supply allies with cutting-edge military equipment. Daniel Defense is known for its MK18 and M4A1 rifles, which have armed several militaries and special-operations groups for more than a decade.
"Being a small business with humble beginnings, we are extremely proud of our employees and their efforts to build a superior product and to be recognized by the U.S. Army," said Patrick Kisgen, Daniel Defense vice president of sales. "We employ veterans from all branches of service and these men and women could not be more proud of our opportunity to serve the U.S. Army and our allies in this endeavor."
Marty Daniel founded the company in 2001 in Black Creek, GA, and still serves as its president and CEO. The company's AR-15 rifles and full line of accessories for civilian, law-enforcement and military use continue to grow in popularity.
Earlier this year, firm
expanded
into a new 300,000-square-foot, $29 million headquarters in Black Creek. Prior to the facility's completion, manufacturing was done nearly 50 miles away at a South Carolina plant, while the headquarters remained in Georgia. "Obviously, Georgia is a gun-friendly state," Daniel said during the grand opening. "It's just a great place to do business, and it's a great place for the Second Amendment."