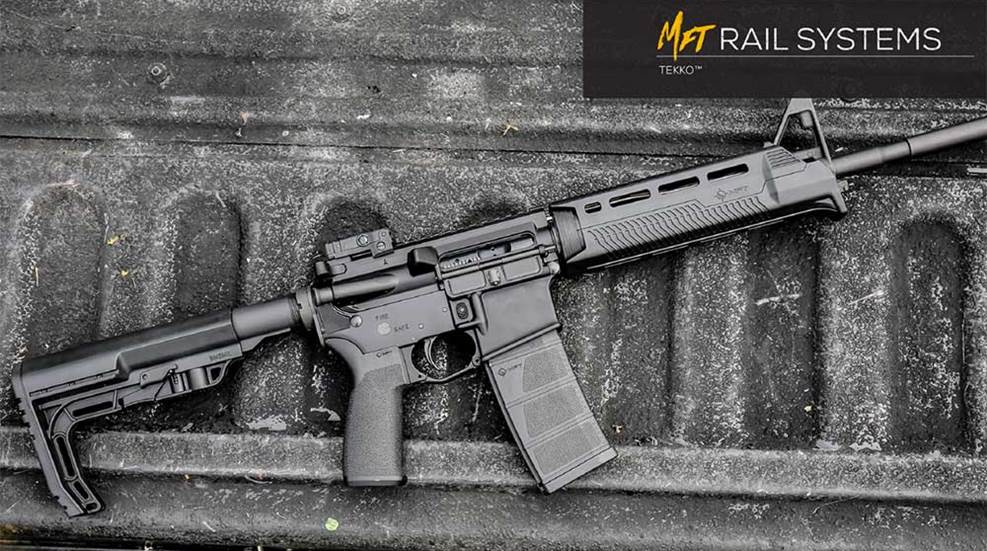 Mission First Tactical announced the launch of its Tekko TP15MRS handguard, designed for AR-15 rifles.

We used the new Mission First Tactical Tekko rails to illustrate how easy an AR-15 handguard can be changed.

Looking to up your accuracy game? Change your Delta-ring-equipped AR-15 to a free-float model with the Tekko from Mission First Tactical.

Adding accessories to the AR-15-style rifle just keeps getting easier.