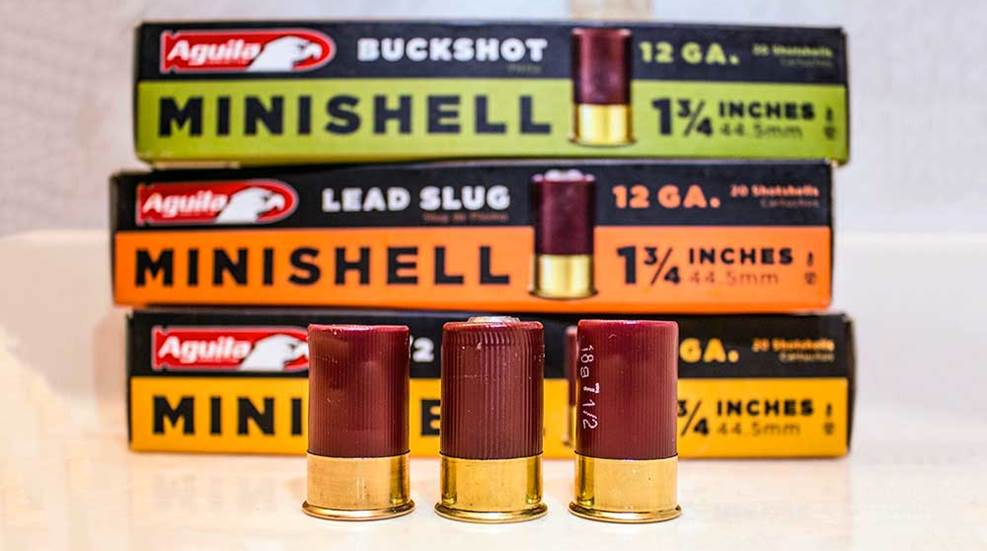 Tired of dealing with punishing recoil from your go-to 12-gauge shotgun? This line of Aguila Minishells provides a number of hunting and personal-defense loads that soften the blow while still providing stopping power.

Designed to reduce recoil and make the subcompact SIG Sauer P365 more manageable, the Tyrant Designs P365 T-Comp is an easy addition to this popular CCW gun.

Reduced-recoil loads offer softer shooting—fostering more practice—which we can all agree is a good thing.