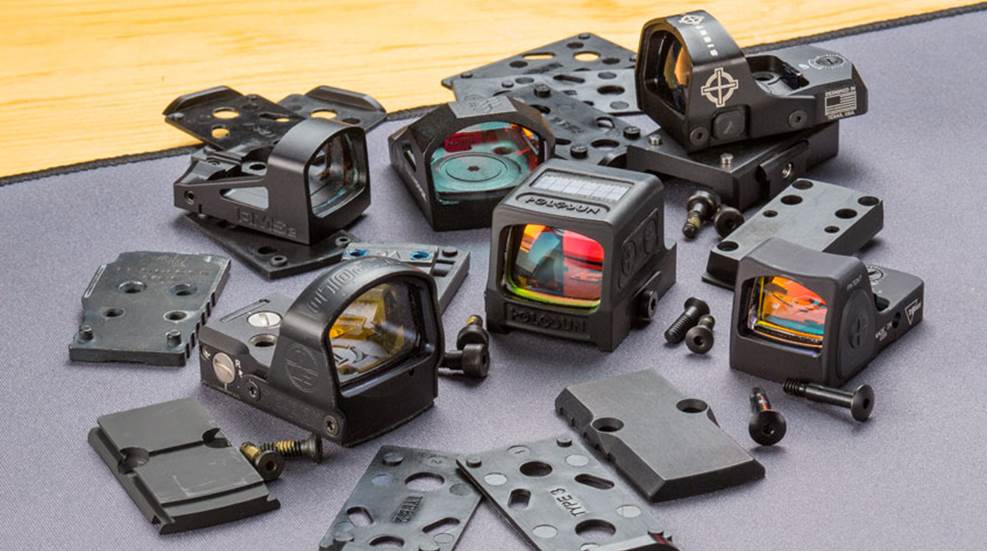 Deciding on a red-dot sight for your handgun is only half the battle; getting it installed securely involves more than you might think.

New from Holosun is a flagship pistol-mounted red-dot optic, the HE509T.

Riton Optics is releasing a new pistol red-dot optic, the X3 Tactix MPRD.

For those looking to add an inexpensive reflex optic to their range gun, the UTG Reflex Micro Dot Sight is designed to work with today's most-popular mounting plates.