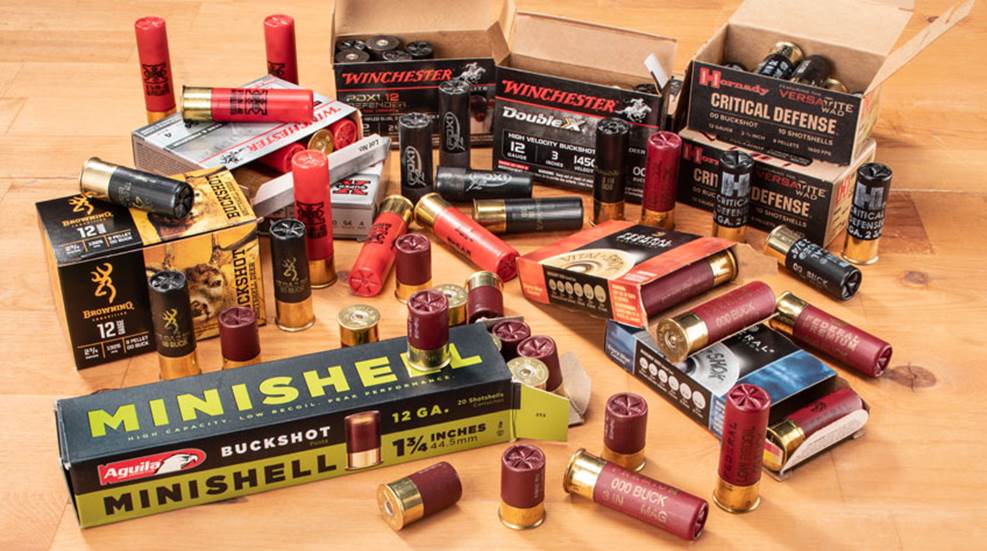 Defensive shotgun ammunition goes light years beyond "double-aught buck." Here's a rundown of how to choose the right buckshot load for your purposes.

In fall 2019, SAAMI standardized two new cartridge designs, one centerfire-rifle round and one shortened 12-gauge shotshell.

Joining a number of shortened shotshells on the market, Federal Premium announced the release of its Shorty Shotshells in 2019.

The OpSol Mini-Clip allows owners of Mossberg shotguns to use 1.75-inch 12-gauge Aguila MiniShells in their tube-fed shotguns.