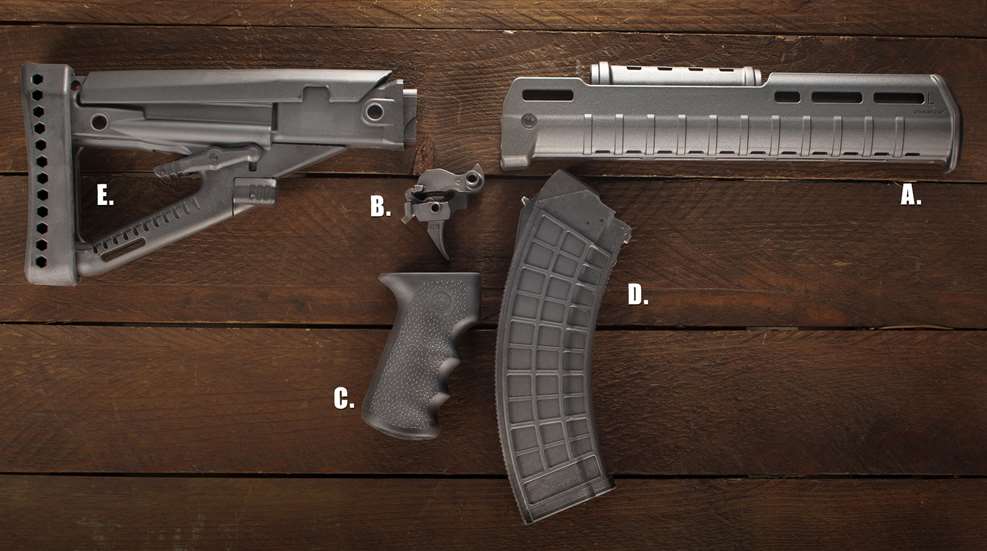 Communism only made one thing that works, and capitalism can make it even better. Amp up your AK with these exciting accessories.

American Built Arms Company (A*B Arms brand) has introduced the latest accessory for its MOD*X GEN III chassis—the A*B Arms MOD*X GEN III Xtreme Hand Guard - M-Lok Version.

The Rapid Configuration Hand Guard, first debuted at SHOT Show 2012, is both an evolution of, and departure from, the classic JP Modular Hand Guard System combining the best of old and new to create a forend targeted to fit the demands of LE and military operators.