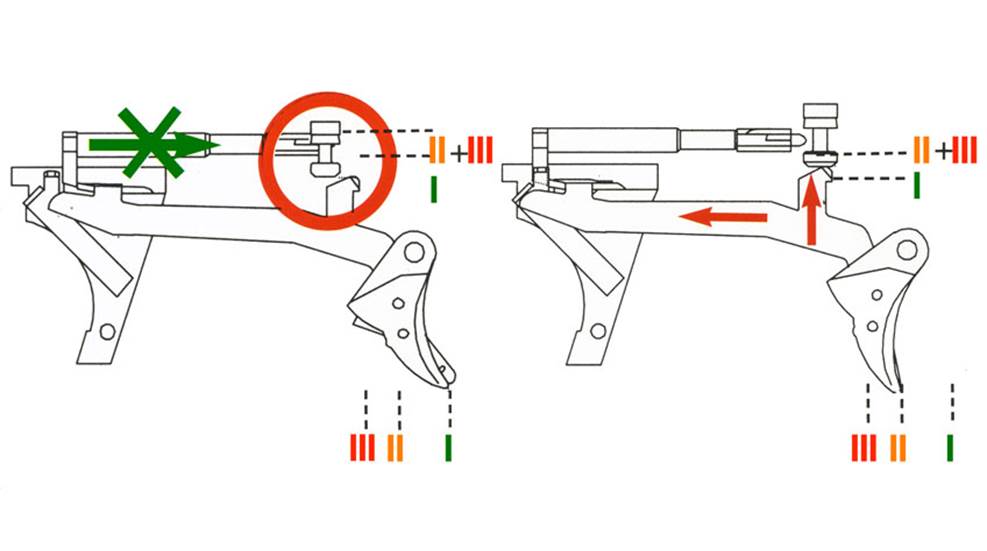 Some pistols have firing-pin safeties and some of them don't seem to. Can you explain how a firing-pin safety works and how to check to make sure it is working? Do striker-fired pistols have striker safeties?

A member at this reader's gun club dropped a Series 70 1911 pistol, which went off. Does this mean that 1911 pistols aren't drop safe?

Are 1911 pistols drop-safe? Here's one reader's experience, along with an explanation of the Series 70 firing system.