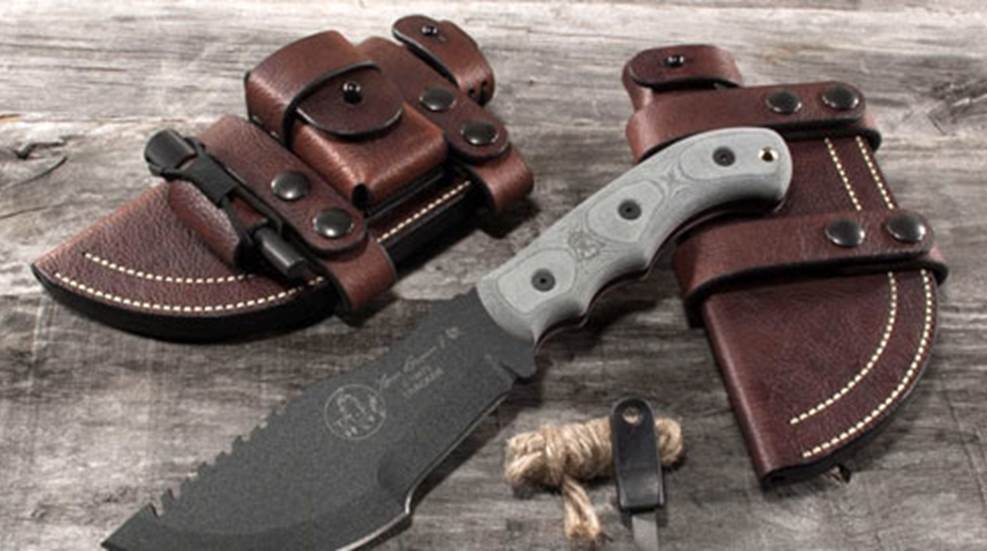 With a function first, no-frills philosophy, the Hedgehog Leatherworks Sheath for the Tops Tom Brown Tracker offers top-notch leather construction in a product designed to be as tough as the knife it carries.

Another collaborative effort from two respected blade makers offers rugged design and more affordable price.

Rugged fixed-blade latest collaborative effort by TOPS and Buck Knives

As far as survival gear goes, the TOPS Knives Survival Neck Wallet should be at the top of your list. It includes a host of vital tools, and it need never leave your body thanks to its convenient, comfortable neckstrap.