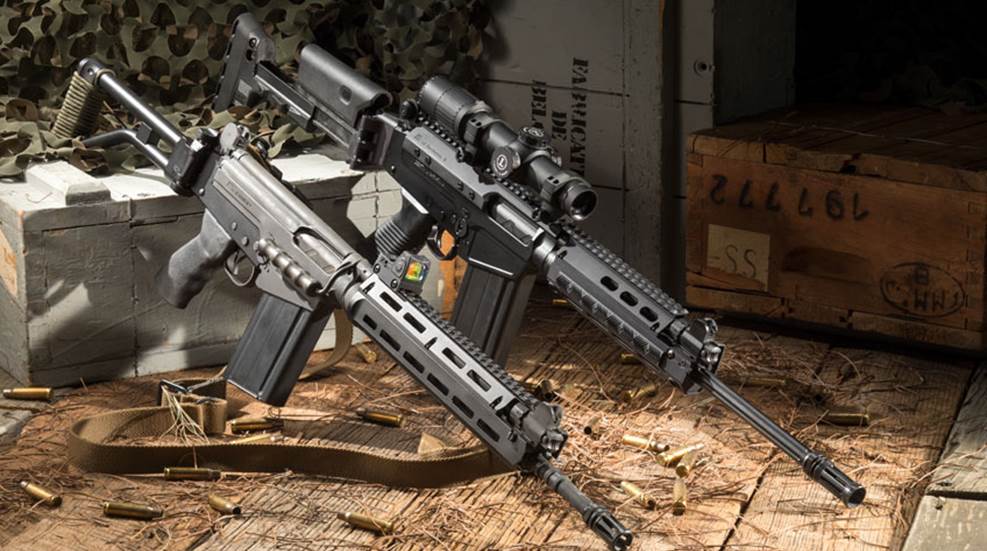 The recent run on ARs and AKs has forced a needed re-appreciation of the FAL, "Freedom's Right Arm" and one of the great MSR designs. Patrick Sweeney reviews the DS Arms FAL Custom Para & SA58 Improved Battle Carbine.

Looking for a 5.56 NATO carbine, but want to stand out from the crowd? CZ has just the thing.

Suitable for home or civil defense, the IWI Tavor 7 is a reliable firearm that means business.

Fans of FN America's SCAR platform will rejoice at the availability of a consumer edition of the SCAR 20 SSR in the form of the new SCAR 20S. Rugged and reliable, it's sure to please anyone looking for a cutting-edge .30-caliber rifle.