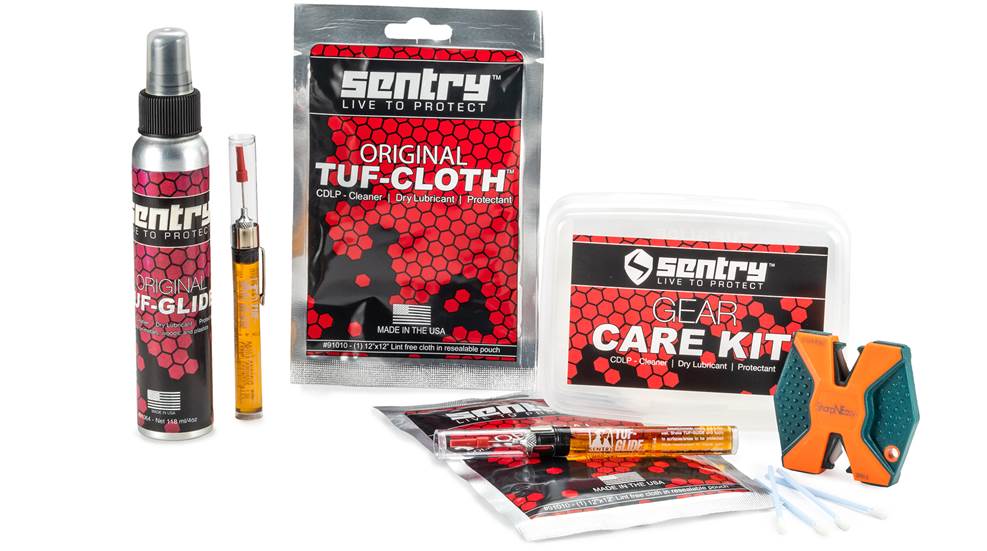 Cleaning a firearm and keeping it lubricated doesn't have to be an onerous task, thanks to products like Sentry Solutions' Tuf-Glide dry lubricant products.

Here's a quick video taken on the SHOT Show floor of some of Sentry's gun-care solutions.

Sentry Solutions, the leading maker of oil-free lubricants and protectants for firearms, tactical and outdoor sporting gear introduces the Armorer's Kit Deluxe.