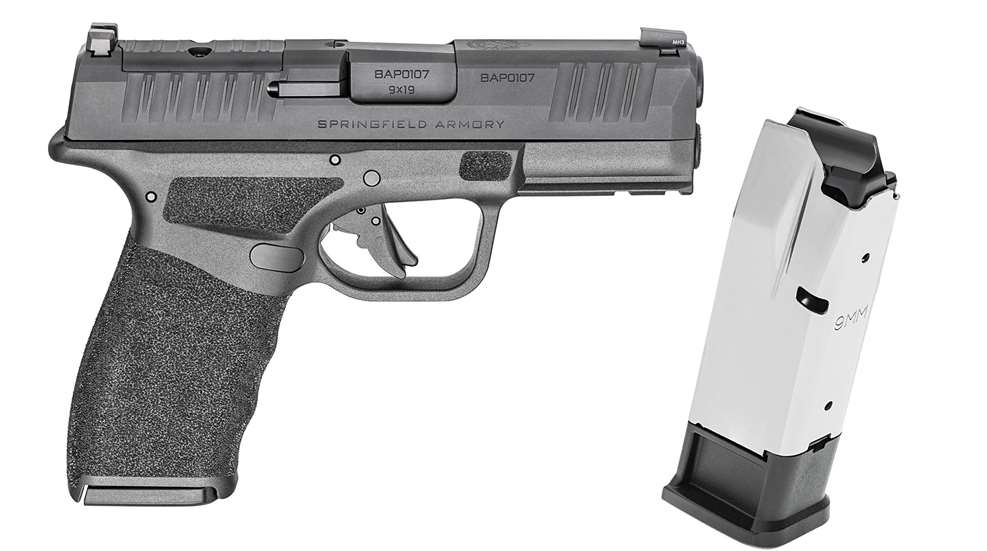 A reduced capacity model suitable for areas with magazine capacity restrictions.

A subcompact 9mm pistol with a removable compensator, which doesn't have a threaded barrel.

In today's episode of "I Carry, we have the new Ruger Max-9 micro-9 mm double-stack pistol carried in a DeSantis Slim-Tuk holster with a Holosun HE507K X2 red-dot sight attached.

Springfield Armory recently introduced the new Hellcat RDP (Rapid Defense Package), an extension of the Hellcat design with the addition of a Hex Wasp micro red-dot sight and self-indexing compensator.