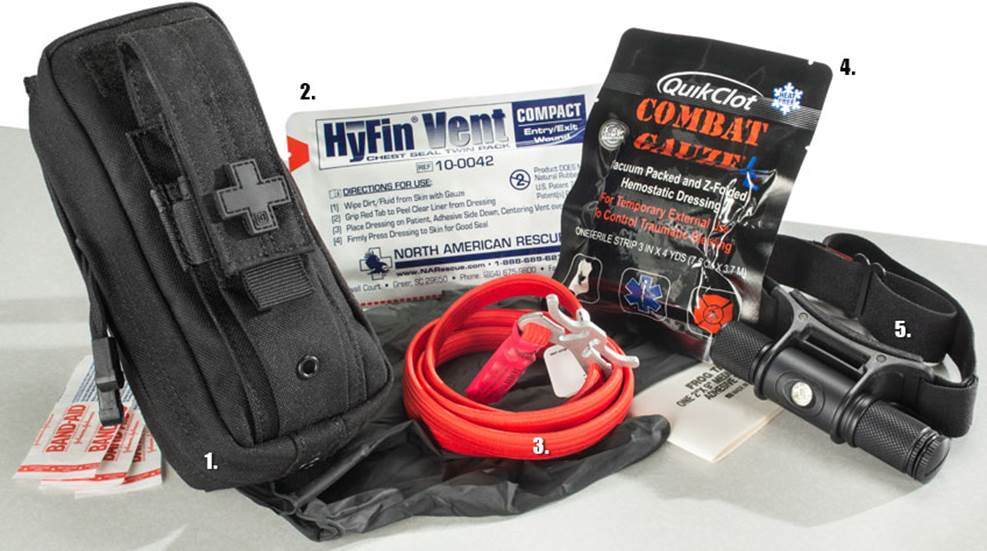 Carrying a firearm is obviously a vital part of your personal-protection plan, but emergency medical supplies are just as important. Here are some essential items to add to your everyday-carry kit.

Being able to treat wounds is an important component of a smart self-defense plan.

Here's a great way to have first-aid supplies readily at hand without adding bulk to your daily garb.

U.S. military-approved hemostatic bandage a must-pack addition to a first-aid kit and disaster preparedness supplies.