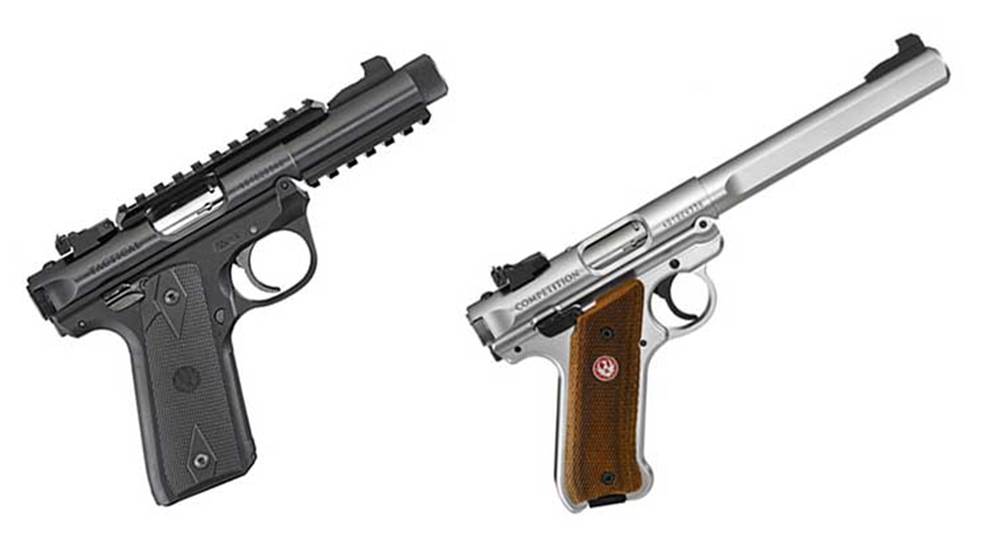 Ruger added two new models to its lineup of Mark IV rimfire pistols: the 22/45 Tactical and the Competition.

Ruger expanded on its lineup of redesigned Mark IV rimfire pistols, adding several new models.

Volquartsen now offers an accuracy-improving trigger kit for the new Ruger MK IV rimfire pistol.

Ruger's long-awaited successor to the popular Mark III target pistol has finally been announced. Find the details here.