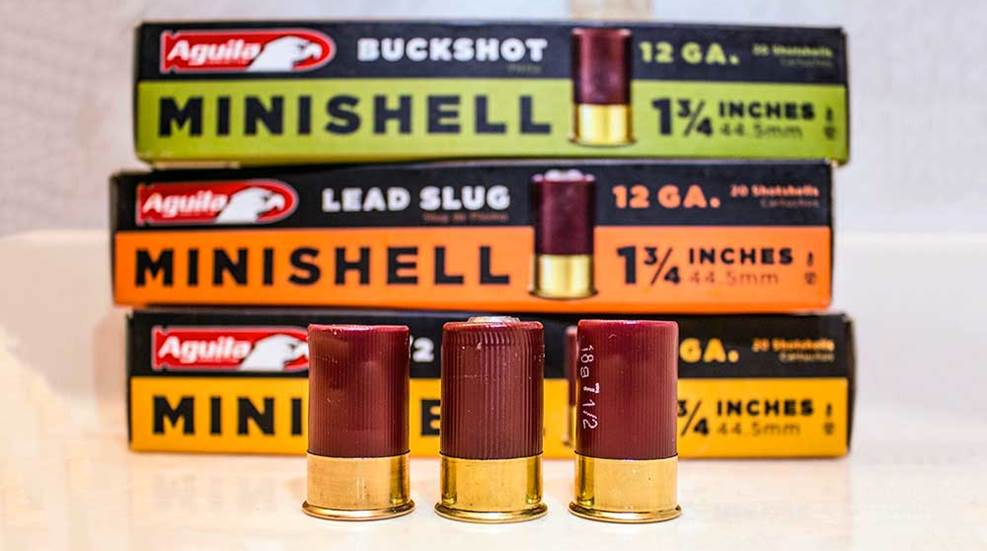 Tired of dealing with punishing recoil from your go-to 12-gauge shotgun? This line of Aguila Minishells provides a number of hunting and personal-defense loads that soften the blow while still providing stopping power.

Representing a unique innovation in the tactical-shotgun market, the SRM Arm 1228 is designed to both increase shell capacity and reduce recoil.

Aguila MiniShells measure 1.75 inches long, allowing shooters to double their capacity and carry more rounds into the field.