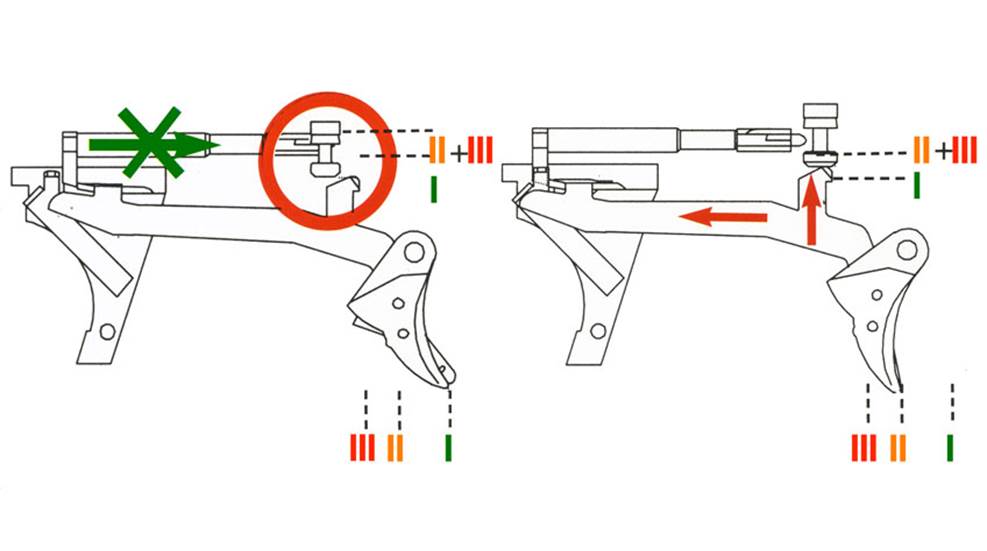 Some pistols have firing-pin safeties and some of them don't seem to. Can you explain how a firing-pin safety works and how to check to make sure it is working? Do striker-fired pistols have striker safeties?

Large-frame, AR10-style rifles are a different beast from their 5.56 NATO little brothers. Here are some potential problems to watch for, and tips to fix them should they arise.

Having successfully fitted the firing-pin stop and properly tensioned the extractor installation of the firing pin and firing-pin spring is literally a matter of dropping them in place, but now's not the time to get in a rush.