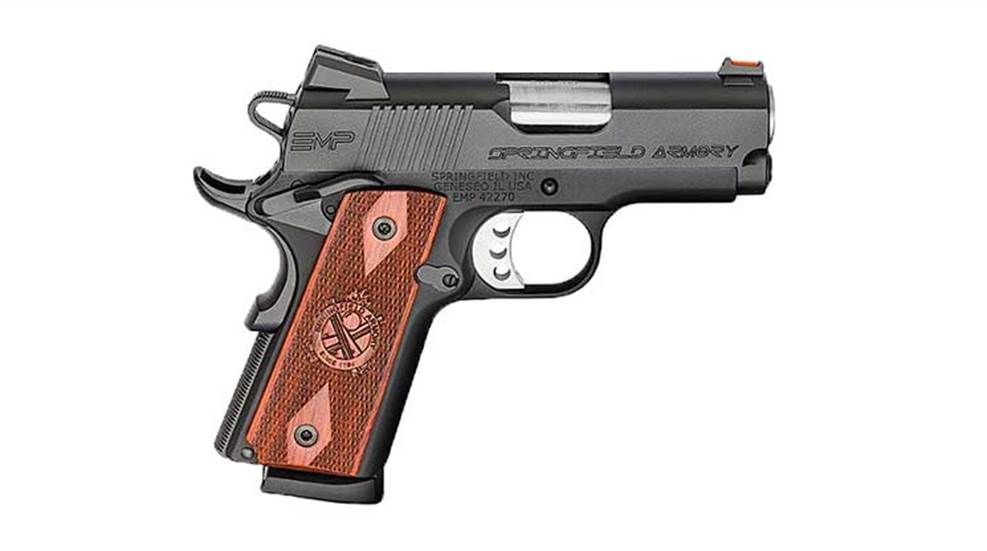 The new EMP 1911 from Springfield Armory has a number of great features.

Springfield Armory recently announced the newest addition to its award-winning family of 1911s with the Ronin EMP.

Springfield Armory added the .40 S&W chambering to its line of EMP 4 1911 pistols with the company's Concealed Carry Contour.

The EMP series of 1911-style pistols from Springfield Armory was designed specifically around the 9 mm cartridge.