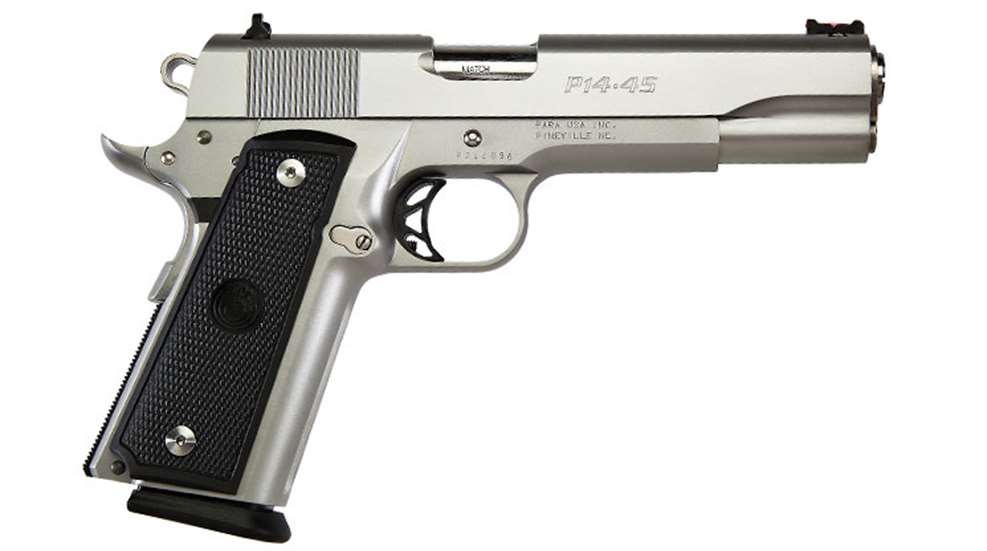 The P14-45 is the pistol that rewrote the book on .45 ACP high capacity fire-power. You can always use more ammo...and the best place to have it is in the pistol in your hand.

PARA's Carry Safe line of pistols are famous for giving undercover officers a big bore pistol in the smallest and safest package possible. The Light Double Action system provides for a hammer down carry with the instant readiness of a smooth, sweet trigger.

There are two models involved in the "Gun Rights" pistol program. They are both attractively priced and fully configured pistols with the features that brought the Para-Ordnance name to the forefront.

For them, the field-proven, single-action 1911 is unquestionably the best self-defense handgun, and anything more than a few minor upgrades is simply unacceptable. This group will take stock in the Para-Ordnance 1911 SSP Gun Rights.