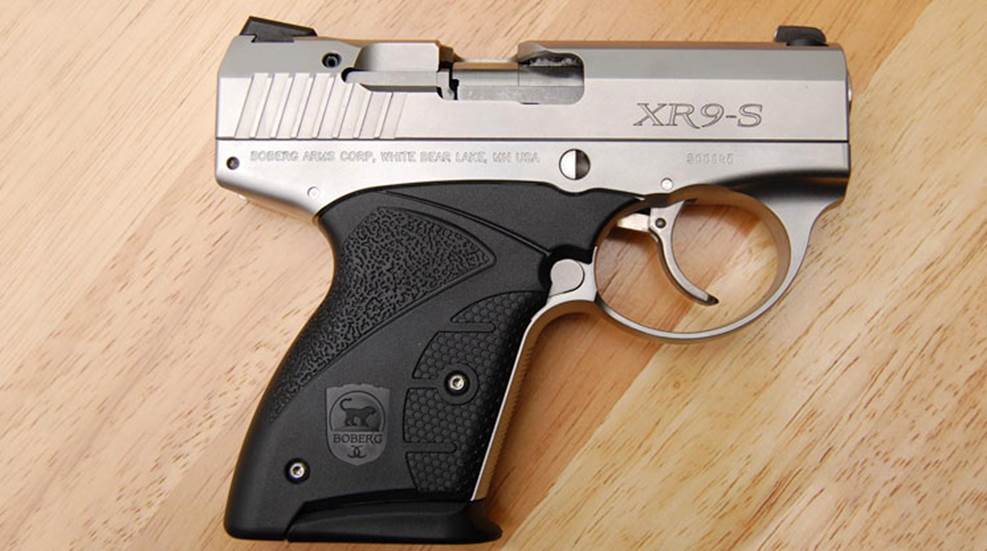 Innovative design and ultra-compact size make the Boberg 9 mm a much-discussed pistol. We finally got our hands on one for testing.

Normally, the Washington Post writes about guns to call for their being made illegal, but yesterday, the paper ran a rather positive story about one gun in particular. Despite the positive coverage, what was left unsaid could be used by those seeking to limit our rights.

Boberg Arms Corporation announced the release of the Boberg XR9-S. The Boberg XR9-S is the world's smallest and lightest rotating-barrel, locked breech semi-automatic pistol. Combining power, accuracy and soft-recoil, the Boberg XR9-S was created out of a need for a smaller, more effective, hand gun.

For those in the market for a micro-sized concealed-carry gun, the Bond Arms Bullpup9 is about as small as it gets for a 9 mm.