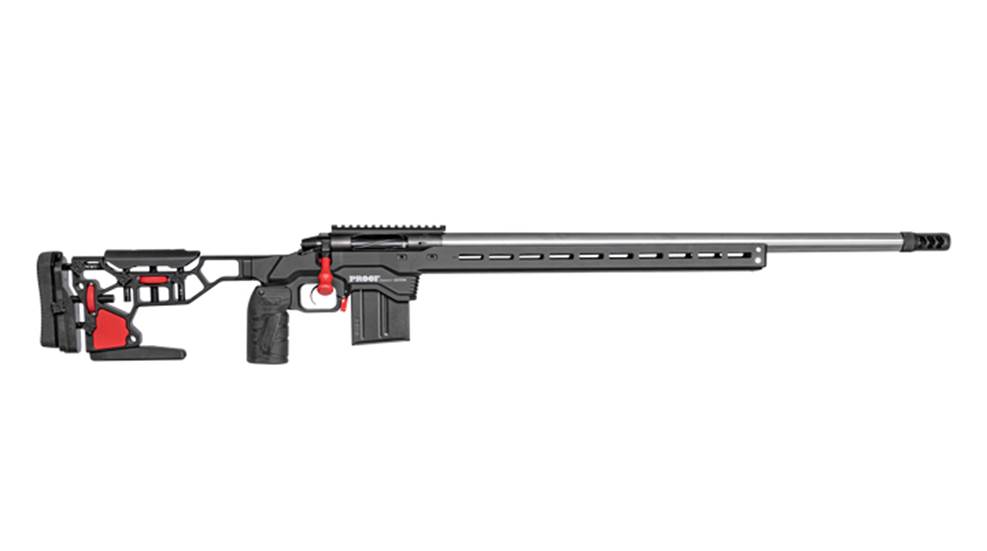 When it came time to build a chassis rifle for precision rifle competitions, Proof Research decided that rather than reinvent the wheel and create their own rifle from scratch, they would partner with companies whose products are already on the podium weekend after weekend.

An integrated, modular weight system allows shooters to customize the balance and mass of their rifle with the MDT ACC Chassis System.

Designed for the popular CZ 457 rimfire rifle, the Modular Driven Technologies ACC chassis is purpose-built for competitors in precision rimfire matches.

To support the growing sport of precision-rimfire competition, Modular Driven Technologies added a fit to its ACC chassis system for the CZ 455.