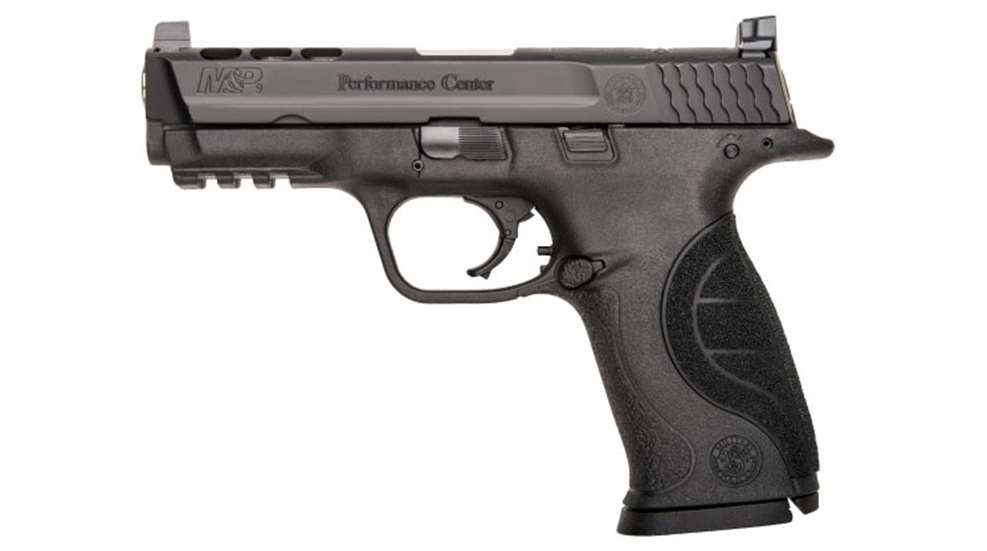 In Florida, the Miami Beach Police Department (PD) has converted to the M&P40 pistol, while the Olympia, WA, Police Department and the Passaic County Sheriff's Office in New Jersey have both selected the M&P45 pistol. Each of the agencies has initiated the transition process and officers are currently using the M&P pistol in the field.
Miami Beach Police Department
After conducting an open evaluation for a new service firearm, the Miami Beach PD selected the Smith & Wesson M&P40 pistol. Miami Beach PD has received 460 pistols that will replace currently issued, non-Smith & Wesson firearms. During the agency's review process for a new pistol, the M&P40 was subjected to a high volume of test firing in order to assess its reliability over an extended period of use. The M&P40 performed to a high degree under close examination and was selected by the department for its ergonomic design and customizable features. Each of the M&P40 pistols supplied to the Miami Beach PD were manufactured to exacting specifications including the placement of the agency's shield and logo on the slide of the firearm.
Passaic County Sheriff's Office, New Jersey
The Passaic County Sheriff's Office has received 660 M&P45 pistols that replaced non-Smith & Wesson firearms supplied by a European manufacturer. Selected for its professional-grade features, low perceived recoil and reliability during firing; the M&P45 will be used as the primary side arm by the sheriff's department. In conjunction with supplying the new service firearm, Smith & Wesson is providing the agency with a variety of additional services including armorers training and technical support.
Olympia, WA Police Department
In Olympia, WA, the Police Department has received 77 M&P45 pistols for duty use. The department upgraded to the new sidearm after conducting a thorough evaluation of the new pistol. Officials within the Olympia Police Department complimented the performance of the M&P45 during live fire assessment drills and also noted the ability of the M&P pistol to adapt to a wide variety of officer preferences. The enhanced features of the M&P pistol including its customizable grip inserts, ambidextrous operating features and inherent accuracy, were key elements in the agency's decision to convert to the new side arm.
"Because the M&P pistol has been engineered to meet our highest standards of performance and reliability, it continues to be selected by numerous law enforcement agencies across the country," said Mario Pasantes, Smith & Wesson's Senior Vice President of Marketing and Global Professional Sales. "These professionals demand firearms that deliver consistent results in the field, and they continually seek innovative feature sets that help deliver improved operation and adaptability. We are proud to offer these men and women the full line of M&P polymer pistols. The M&P line has earned the trust and confidence of professional operators worldwide, as well as consumers seeking products that meet those same specialized standards."
About Smith & Wesson
Smith & Wesson Holding Corporation (NASDAQ Global Select: SWHC) is a U.S.-based leader in firearm manufacturing and design, delivering a broad portfolio of quality firearms, related products and training to the global military, law enforcement, and consumer markets. The company's brands include Smith & Wesson, M&P and Thompson/Center Arms. Smith & Wesson facilities are located in Massachusetts and Maine. For more information on Smith & Wesson, call (800) 331-0852 or log on to www.smith-wesson.com