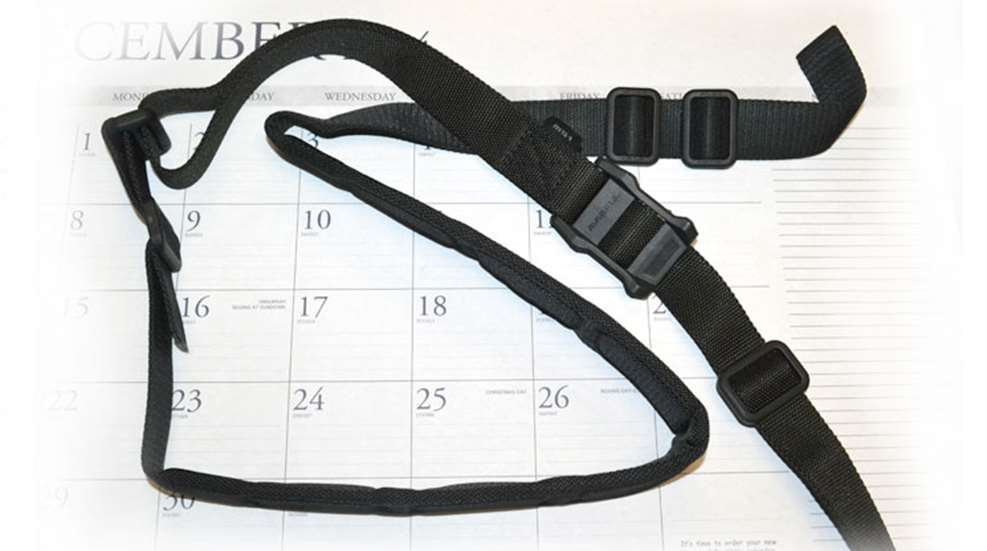 Released earlier this month, Magpul's MS1 Padded Sling combines comfort and function without adding unnecessary bulk like many traditional padded slings. The sling provides a 2-inch padded section, narrowing to 1.25 inches, that shares the same adjustment as the existing MS1 sling.
Adjustments are made quickly and easily through the oversize MS1 slider buckle. The MS1 padded sling accepts a wide variety of attachment options, such as clips or QD mounts, or can be threaded directly on stocks with sling attachment points. The MS1 can be configured as a single-point sling if desired using a separate adapter.
Whether taking a carbine course, attempting to earn your Rifleman patch or simply practicing your offhand shooting, a strong, sturdy sling is a great asset. Magpul's MS1 padded sling is engineered to be such a sling and should hold up well to all kinds of use.
MSRP: $59.95.