Support NRA Shooting Illustrated
DONATE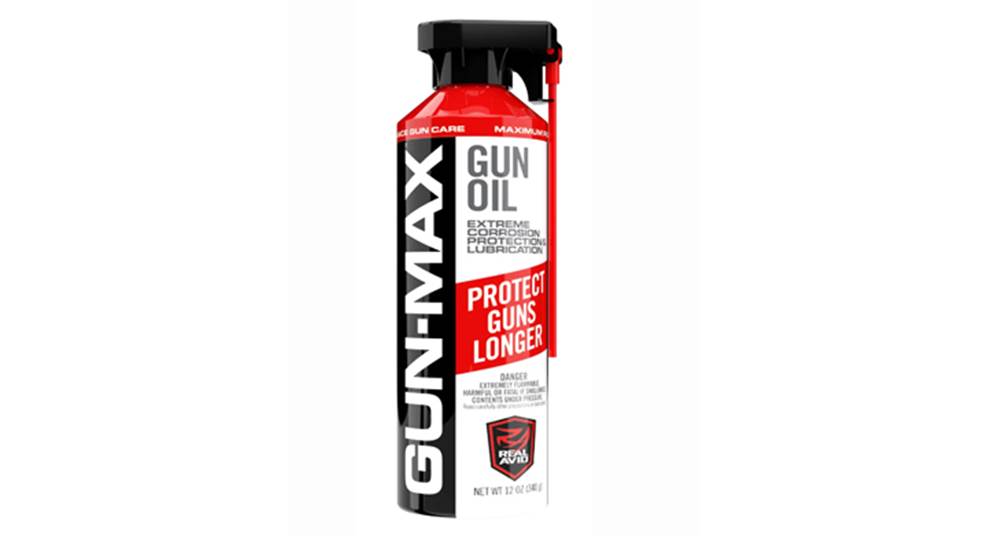 Keeping your guns clean and well-maintained is an ongoing task for everyone who owns a firearm. Now Real Avid, a company long-known for making high quality gunsmithing parts, is now coming out with a complete line of gun cleaning lubricants that are designed to remove carbon buildup and powder residue on the frame, keep the barrel of your gun at peak performance and make sure your gun is well-lubed and ready when you need it.
Real Avid Gun-Max Gun Oil offers extreme corrosion protection and lubrication and has features that other leading guns oils and cleaning products on the market have been lacking. Gun-Max claims superior performance in high friction lubrication, corrosion resistance and cold weather viscosity.
Bore-Max Bore Foam cleans out the copper fouling inside of the barrel of your gun. The cleaner is chemically engineered for maximum copper elimination, while still being safe for the bore of your gun, with no harsh chemical odor. The solvent is fast acting and makes the most of every soak so you can spend less time cleaning.
Cleaning your gun on a regular basis is a great way to reduce malfunctions of moving parts due to fouling and build up of residue. Foul-Out Gunk Blaster allows you to de-gunk your gun whenever and wherever it's needed. This fast evaporating cleaner is safe for polymer surfaces and can be used to quickly blast away burnt powder, oil and grease. And as added bonus, the can of Foul-Out has an integrated flip-up straw applicator, turning it into a miniature pressure washer for your gun.
MSRP for a 12-ounce can of Gun-Max Gun Oil $12.99, and the 4-ounce liquid bottle of Gun-Max has an MSRP of $8.99. A 12-ounce can of Bore-Max Bore Foam or a 12 ounce can of Foul-Out both have an MSRP of $12.99. For more information on these cleaning products as well as other gear from Real Avid, please visit realavid.com.